Windows 10 has a new feature called shared experiences, which allows you to connect your apps and services across devices and platforms, offering a continue experience no matter what device or platform you're using. And here I'd like to share the tip on how to enable shared experiences.
1. Click Start icon at the bottom left of the screen, next click Settings icon in the pop-up window.
2. The Windows Settings dialog box will display, scroll down and click System button.
3. Another window of Setting appears, scroll down and click Shared experiences in the left pane, then go to the right pane, simply turn on the switch under Share across devices to let apps on other devices (including linked phones and tablets) open and message apps on this device, and vice versa.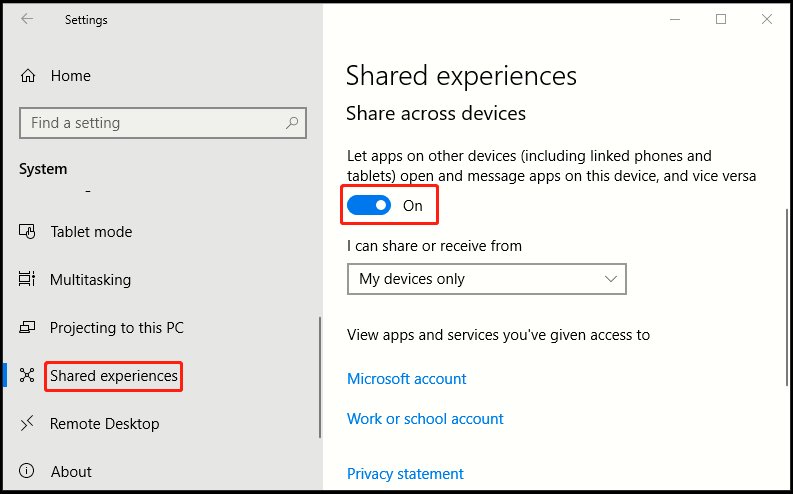 4. You can also choose to share or receive from Everyone nearby or My devices only, by clicking the drop-down list.