When using computer, some apps that you didn't open intentionally are still running in the background to provide better service. But if you want to disable them, Windows 10 now offers a feature allowing you to customize which app can run in background and which can't, primarily to save power, but also to speed up system response and reduce memory consumption to some extent.
1. Click Start button > Settings.
2. Select Privacy in Windows Settings.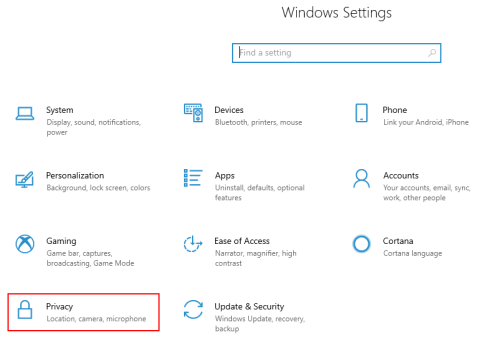 3. Scroll down on the navigation pane and find Background apps. Click it, you can check and customize all the Background apps on the right.
4. Toggle on the apps to allow them running in background and toggle off to disallow them.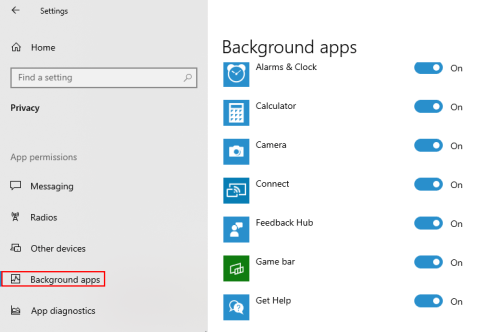 5. If you want to simply disable all the background apps, you just need to turn off the Let apps run in the background option on top of Background apps page.