Even though 'Recent Items' and 'Frequent Places' are helpful to your productivity, you might still want to turn them off for privacy reasons. What do you do then? We'll take a look at the solution that will fix the problem for you permanently.
Method 1: Windows Settings

1. Click Start icon at the bottom left of the screen, next click Settings icon in the pop-up window.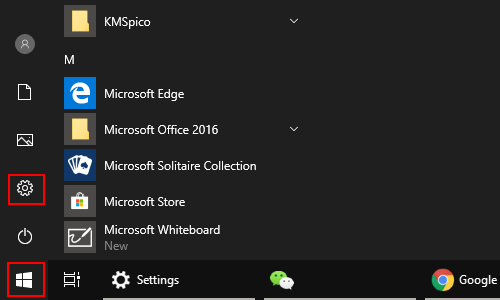 2. The Windows Settings dialog box will display, scroll down and click Personalization.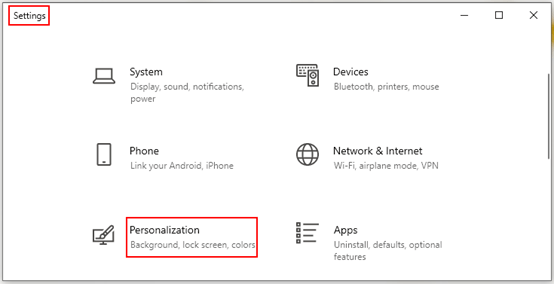 3. Another window of Settings appears, click Start in the left pane. Then go to the right pane, make sure that the box of Show recently opened items in Jump Lists on Start or the taskbar and in File Explorer Quick Access is checked.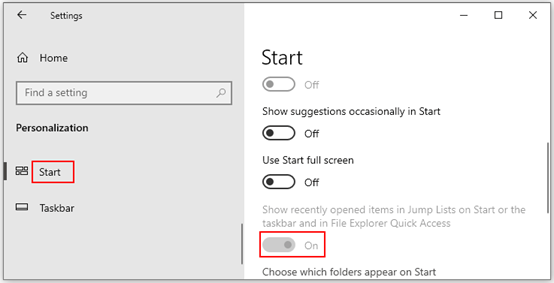 Method 2: File Explorer

1. Press shortcut [Win] + [E] on your keyboard to open File Explorer.

2. When File Explorer pop-up window appears, go to View tab and click Options in the extension menu.
3. The Folder Options dialog box will come up, go to General tab and find Privacy section, firstly click Clear button which is next to Clear File Explorer history, then make sure the boxed of Show recently used files in Quick access and Show frequently used folders in Quick access are unchecked. Click OK to save the settings when you finished all the steps.