We already know the way to batch save all the pictures in a Word document. But how to delete all the pictures if you prefer a document with plain text?
It's very simple as well. Just open the file, press Ctrl+H to call out the Find and Replace feature. Then click More to enable advanced settings.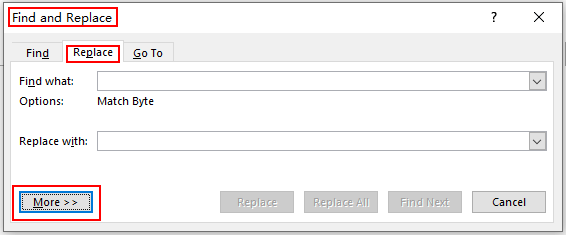 Click Special, click Graphic.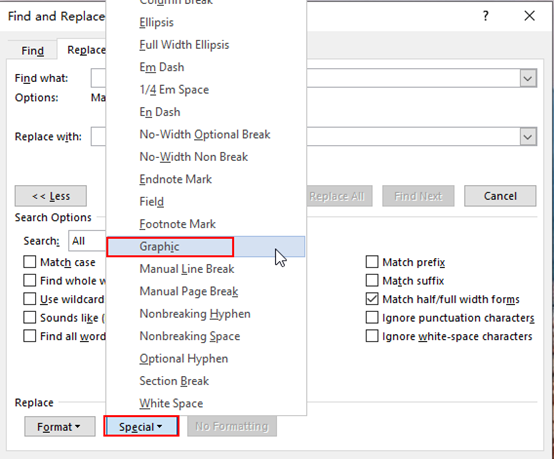 Keep the blank in the textbox of Replace with. Hit Replace All then all the pictures in your document will be removed at one time.