If you're tired of the tedious layout of Word, try adding more columns in one page in your document.
Open the file, place your cursor in front of the initial character of the article. Switch to Layout tab and click Columns in Page Setup. Choose the number of columns you want to set, or select More Columns to customize the format of columns.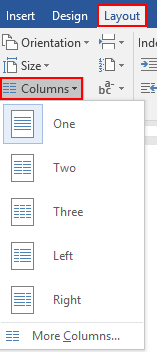 Now your document has been divided into multiple columns.