Sometimes you can't avoid the units with superscripts in Excel sheet such as m2 and m3. Inserting superscripts in Excel is not as easy as in Word. Let's see how to achieve it.
Now I want to input m2 in Excel, so I type m2 in the cell first.

Select the content you want convert it into superscript, in my case it's "2".

Right click the cell and choose Format Cells in the list to call out a new window.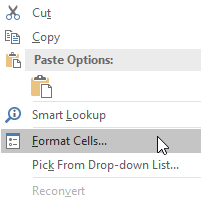 Check Superscript here and click OK to enable it.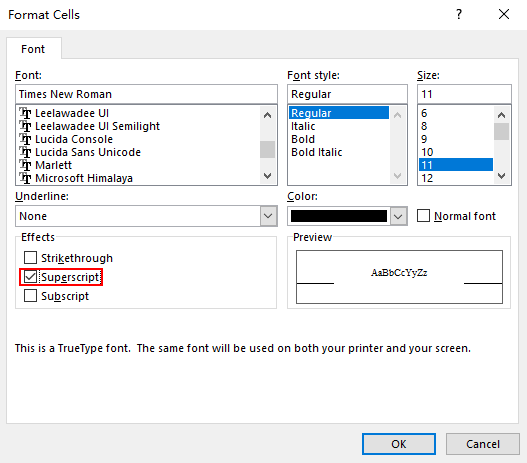 Now the "2" has been converted into superscript. You can also create other superscripts in the same way.