If you download a document from Internet, and it contains so many beautiful pictures that you want to save them on your own computer. Can you batch save all the pictures instead of saving them one by one manually?
In fact, there's a very simple method to do it at once.
1. Open the document, click File amd switch to Save as pane.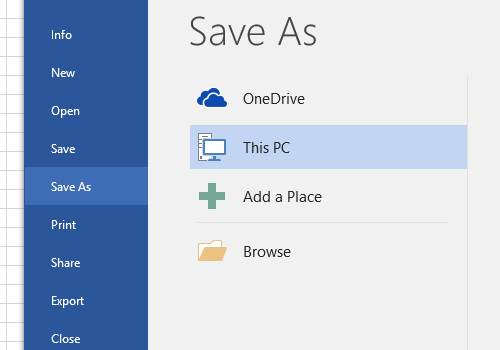 2. Choose a folder to save the files, and select Web Page (*.htm;*.mhtml) as the saving type.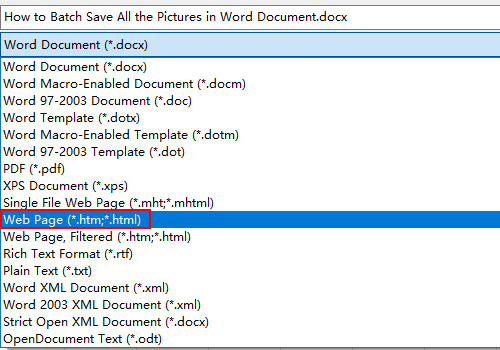 3. Then hit Save button to save the document at the place you chose as the format of *.html.
4. Now you can find a folder containing all the pictures in that document. Easy peasy!