We have mentioned methods of how to quickly change the case of a Word in a previous Microsoft Word tutorial. But that doesn't work in Excel.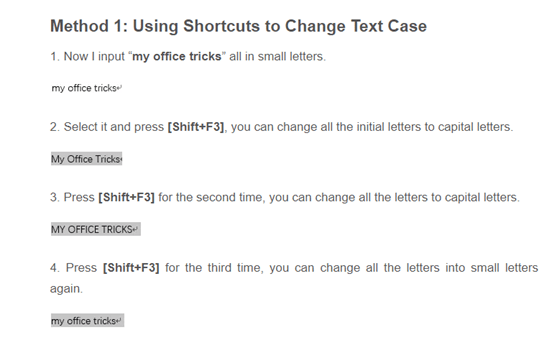 Let's take the words in the green cells as an example, capitalize them in the blue cell.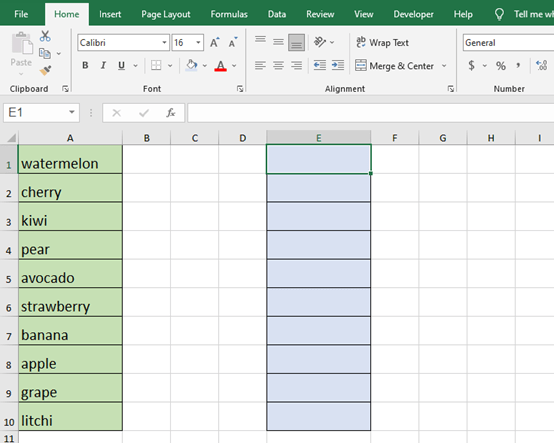 Now, we type PROPER() in cell E1 and press Enter key. Then hit Ok.
After you hit Ok, click on cell A1. A blue box will appear, and press Enter key.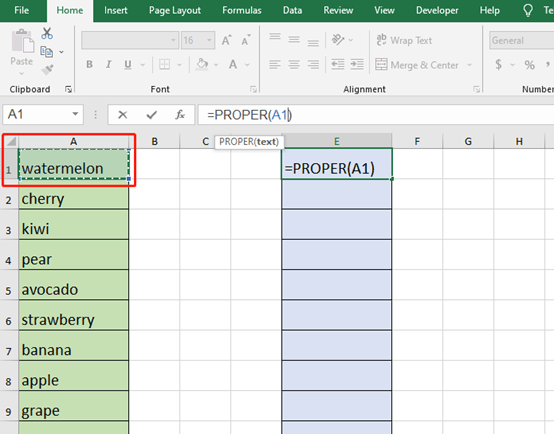 You'll notice that the word with a capital letter appears in cell E1.
When the cursor becomes a black solid plus in the lower right corner of cell E1, click and fill down.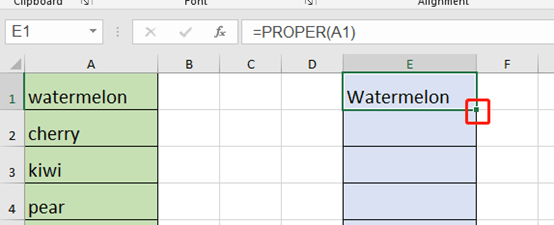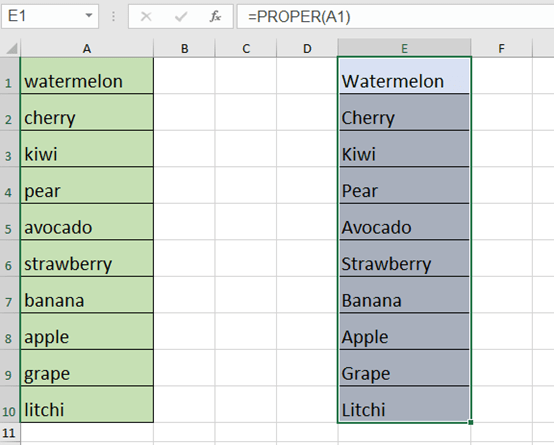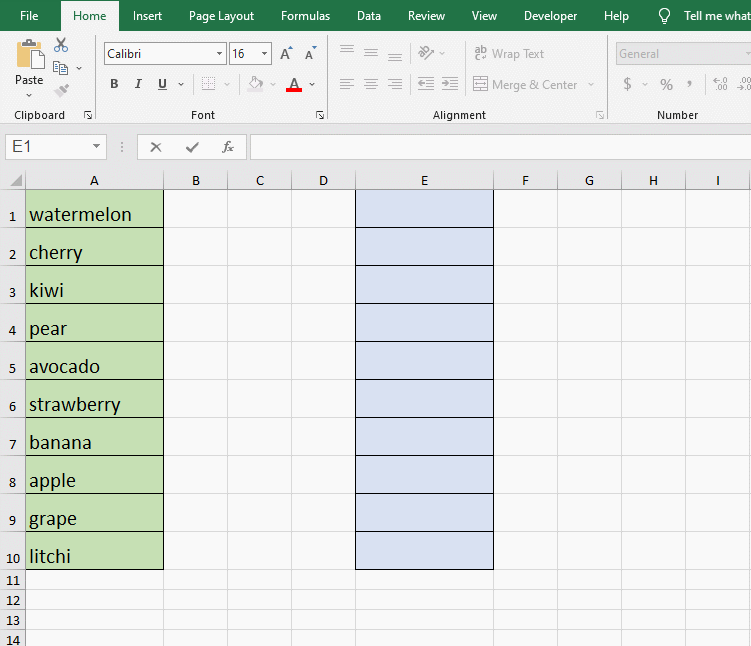 That's the end of the tutorial, I hope it's helpful!