For those people who need to use your computer for a while, you can create some other accounts for them to sign in. Thus you don't need to turn them down and can also keep some privacy at the same time. But if they've finished their business, you can actually delete these unwanted accounts very easily. Here's a step-by-step guide in Windows 10.
1. Click Start button and click the accounts icon on the left side of the start menu.
Alternately, you can click Settings at first and choose Accounts in Windows Settings.
2. Then switch to Other users tab in Settings.
3. Find the account you don't want any more, click it and hit Remove button to delete it.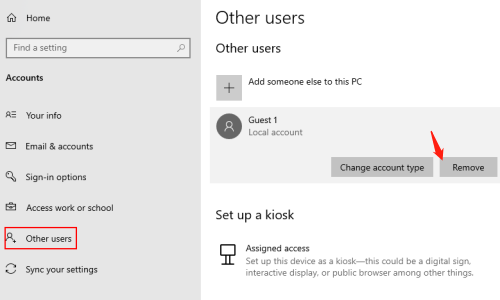 4. Click Delete account and data in the popping out window to implement it.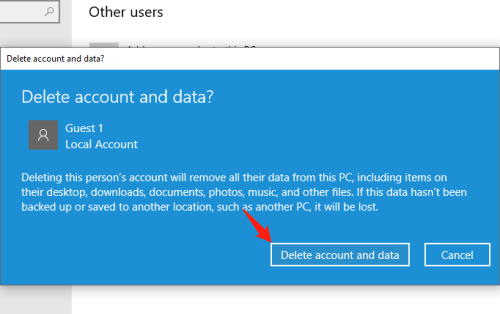 Have a try, you can delete all the unwanted accounts in this way.