If you've just download something through Chrome, you can right click it to open the download folder, or click the icon with three dots on the top-right corner and click Downloads to choose Show in folder under the corresponding file. Either way you will get to know the default download folder of Chrome. But if you are not satisfied with its location, you can actually customize the download folder as you like.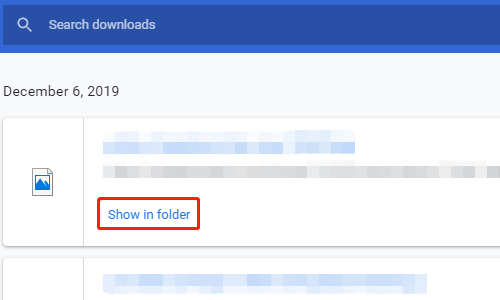 1.Click the icon with three dots (Customize and control Google Chrome) and choose Settings in the menu.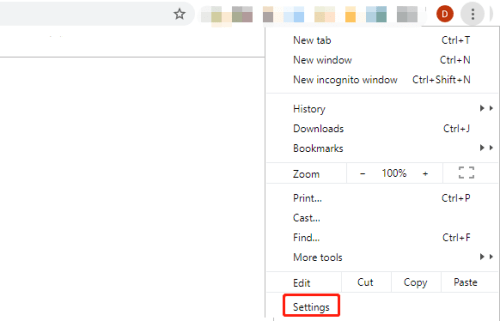 2.Scroll down till the end, click Advanced to expand the menu for further settings.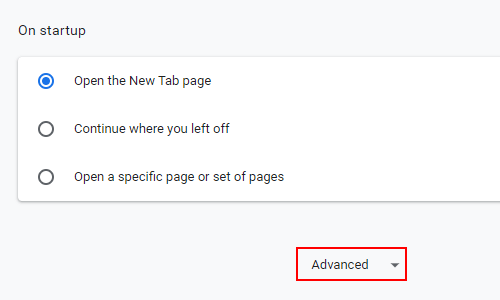 3.Continue scrolling down to find Downloads section. You can see the current download folder here, and choose Change to modify the download location.
Alternatively, you can toggle on Ask where to save each file before downloading. Thus you'll be required to make choice each time starting a downloading.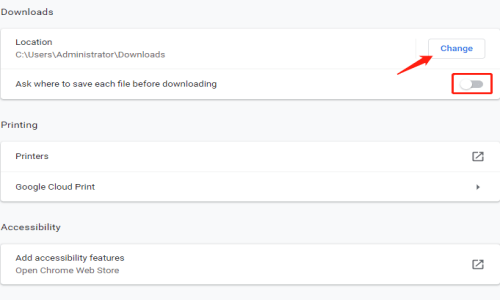 4.After clicking Change button, you can specify a folder in the popping out window and hit Select Folder to confirm it as the download directory. Next time the files will be downloaded to this folder automatically.