You may have modified a Word document accidentally while browsing it. How annoying! In this post, I'll introduce a smart way to avoid troubles – you can open a Word document as copy or read-only. Do not need to worry about changing the content unexpectedly by yourself or other people who use your PC.
1. Start MS Word, and click Open Other Documents in the left pane.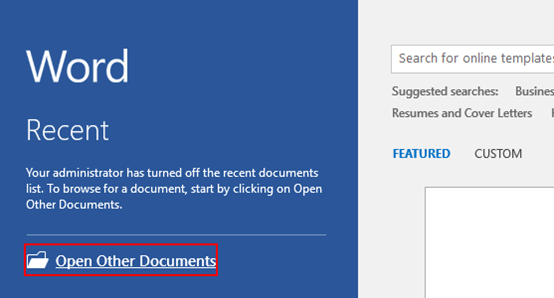 2. Next click Open in the new interface, and hit Browse in the right pane.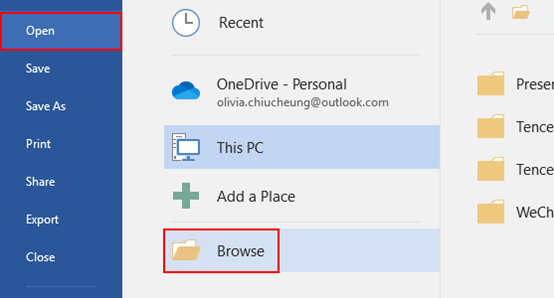 3. The Open dialog box will display, select the specified one in your PC and click the drop down arrow next to Open button. Now you can choose from "Open Read-Only" or "Open as Copy".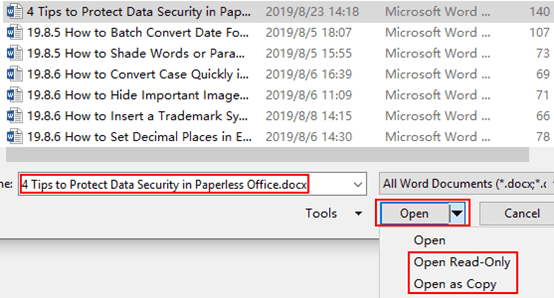 4. Here are the examples for "Open Read-Only" and "Open as Copy" and you can see the open mode will be shown in title of Word document.