Sometimes you might want to export your PowerPoint slides as image format like JPG to view them in image viewer or to insert them into other documents and worksheets. In this post, I'd like to share the detailed steps.
1. Open your PPT presentation and click File at top left.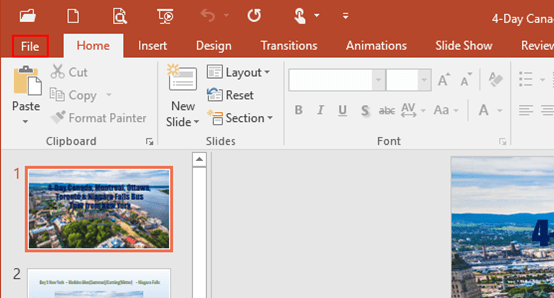 2. Next, click Save As in the left pane and select a folder you prefer to save the image file.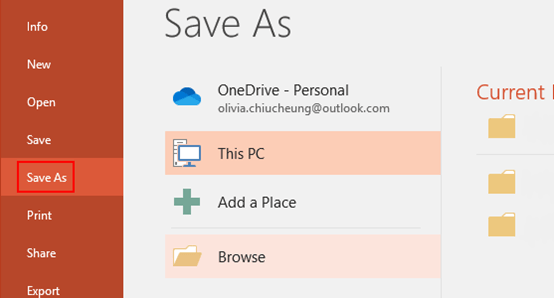 3. Then Save As dialog box will display, click the drop down arrow of Save as type, scroll down and select JPEG File Interchange Format (*.jpg). Do not forget to hit Save at the bottom. 
If you want to save these slides other image formats, like .bmp or .png, just select the corresponding option in Save as type.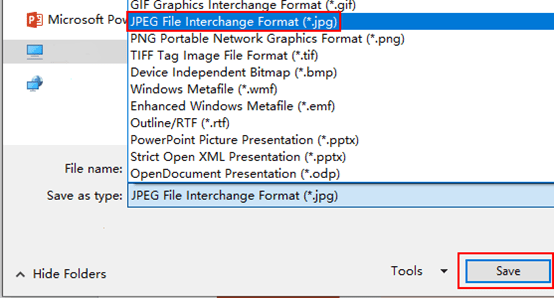 4. The Microsoft PowerPoint dialog box will appear, now you can choose to export All Slides or Just This One.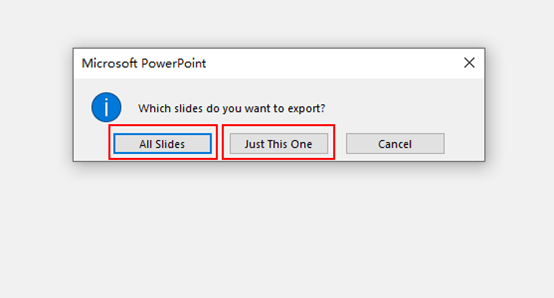 5. If you select All Slides, then each of the slides in your PPT presentation will be saved as a file separately in the folder you just selected.
Click OK and all the PowerPoint slides will be exported as JPG (the format you selected).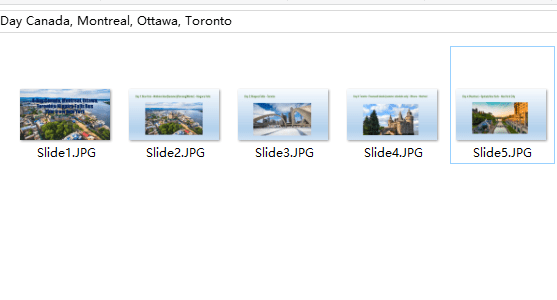 This is how you can export PowerPoint slides as images. If needed, you can also follow my other posts to save PPT as video or convert PPT to Word document.