I've introduced how to hide cells (precisely speaking, rows or columns) in Excel. In this post I'll share another trick about hiding the content of one or multiple specified cells without affecting the structure of the table. And the best thing is, when you double-click that cell, the content will show again.
In this table below, I want to hide the values in the Profit column.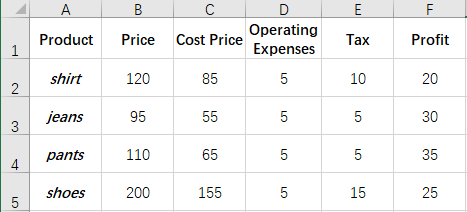 So I select all the cells containing the data of profit and right-click the selected area, then choose Format Cells…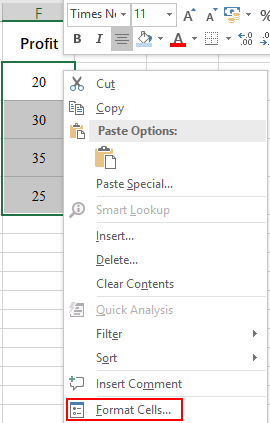 Select Custom in the list of Category. Delete the content in the textbox below Type and press Space key. It means the content in these selected cells will show as blank. Then hit OK to confirm the settings.
Back to the worksheet, all the content in selected cells have been hidden.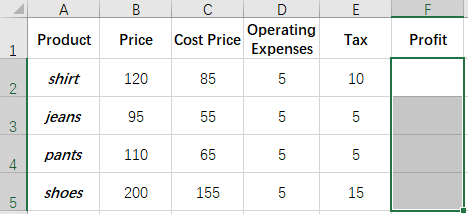 But if you double-click any of the cells, the value in it will appear again.