You've probably seen some tables containing hyperlinks in which you can click those texts with underlines to open a new web page and view more information. Inserting hyperlinks to Excel is actually a very simple yet pratical trick. Let's see how to do it.
1. Select the cell you want to add a hyperlink.

2. Switch to Insert tab and find Hyperlink in Links section.

Or simply right-click the cell, you can find Hyperlink… in the bottom of the menu.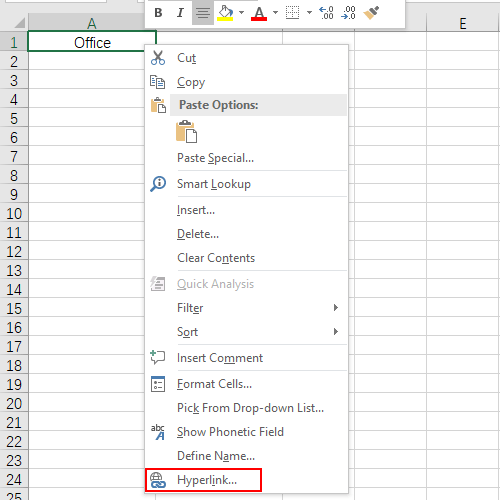 3. Click Hyperlink to open the Insert Hyperlink window. Check the correctness of the content of Text to display. Then input the address you want to insert in the textbox of Address.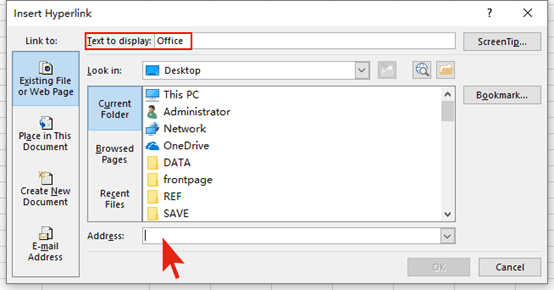 4. Here I entered the address of Office's official website. Then click OK to implement it.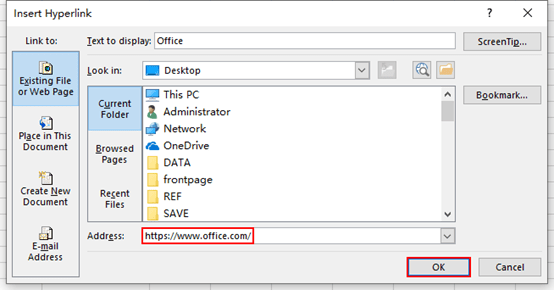 5. Now you can see the text is underlined and shaded with blue. Click it and the linked website will pop out.

6. If you want to adjust the hyperlink, just click Hyperlink again in Insert tab or right-click menu. You can edit the setting or Remove Link easily.