When you double-click on an image or picture in Windows 10, it will open with Photo Viewer by default. And if you'd rather it open with a different photo viewing program, here is a simple way to set the default photo player in Windows to the application of your choice!
1. Click Start icon at the bottom left of the screen, next click Settings icon in the pop-up window.
2. The Windows Settings dialog box will display, scroll down and click Apps button.
3. Another window of Setting appears, click Default apps in the left pane, then go to the right pane, scroll down and select Photos, which is under Photo viewer.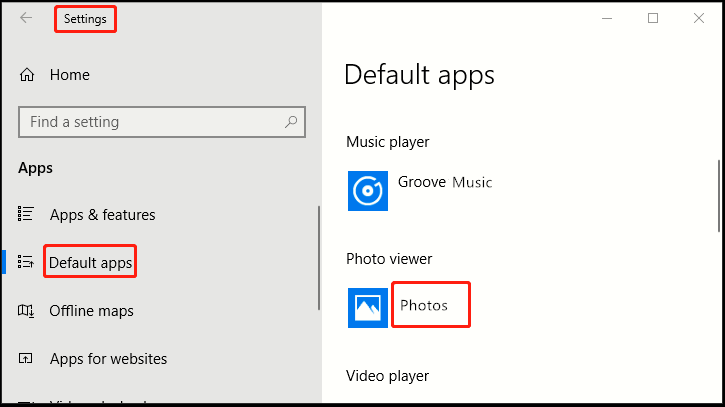 4. When Choose an app dialog box appears, select your favorite and it will now become the default photo player whenever you're using Windows 10.
5. Note: you can also search for new photo player apps in Windows store by clicking on Look for an app in the Store.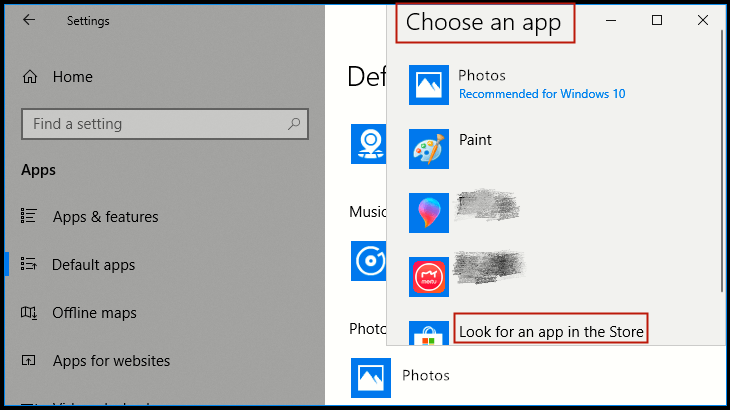 Next time you double click an image, it will be opened by the new default photo app that you specified.