If there are 2 or even more related PowerPoint presentations, and you want to merge them into one to make the presentation more informative, there's a simple method to insert the slides from different files.
1. Open PowerPoint and create a new blank presentation.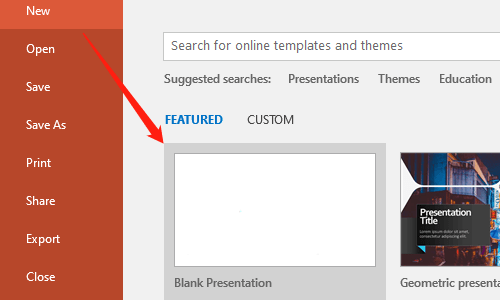 2. Click Home > New Slide > Reuse Slides…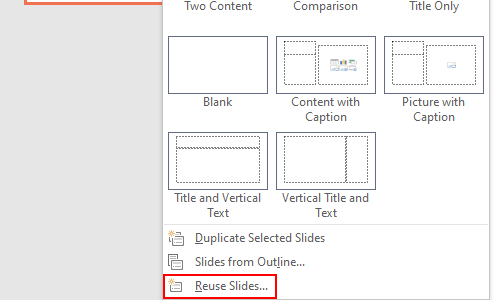 3. Hit Browse button on the Reuse Slides pane and choose Browse File… in the drop-down menu.
4. Find the PPT presentation you want on the computer and Open it.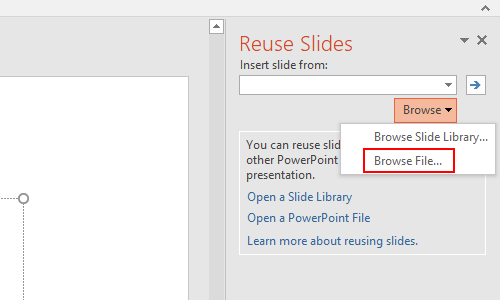 5. Check the option of Keep source formatting on the bottom of Reuse Slides.
6. Right-click any of the slides and choose Insert All Slides in the menu. Then all the slides from the selected file will be inserted to the presentation.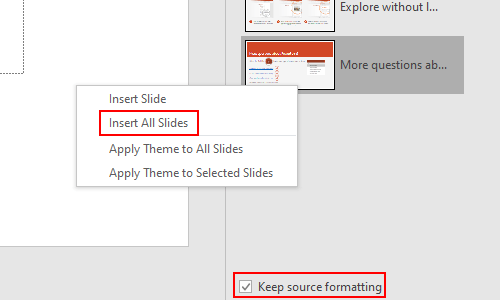 7. Now you can click Browse > Browse File… to insert the slides from another presentation in the same way.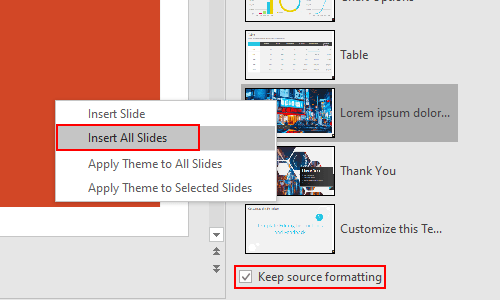 8. Similarly, you can insert the slides from more PowerPoint presentations to merge them into one. You just need to save the file after finishing all the settings.