PowerPoint presentation is very expressive and convincing to show your plan or point of view, but it can only be viewed through Microsoft PowerPoint. And there's a chance that your work being tampered by others. To avoid this situation, you can save all the slides as images, the choice of format is yours.
1. Open the presentation you want to save as pictures, click File on the top-right corner.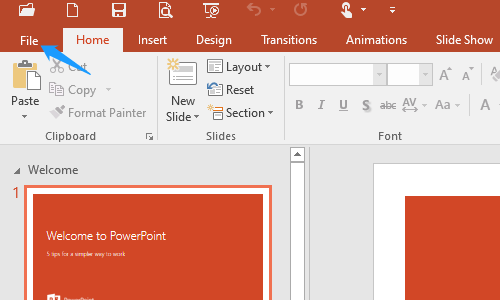 2. Switch to Save As tab, choose Browse and find a folder to save it.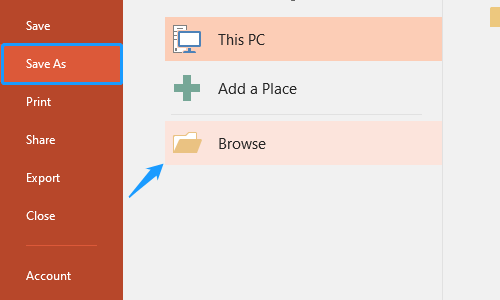 3. Expand the drop-down menu of Save as type, select JPEG File Interchange Format (*.jpg) and press [Enter] or hit Save button. Of course, you can choose other formats such a PNG Portable Network Graphics Format (*.png) in this step. The following processes are all the same.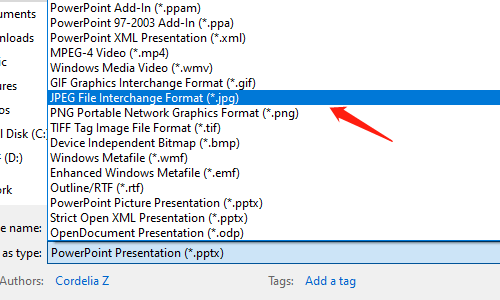 4. A dialog box will pop out asking you which slides to export, you can choose to save All Slides or Just This One. Here I chose All slides as an example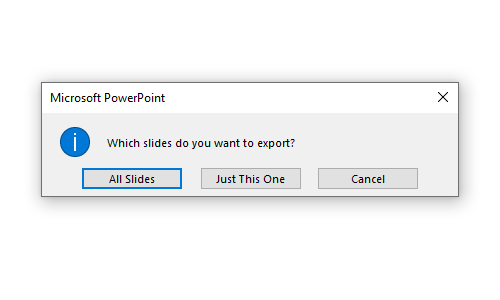 5. Then you can find a folder name after this presentation at the location you chose. Open it, all the slides have been saved as pictures separately.