Division, like multiplication, is a common operation in mathematics. And in practical work, you also need to do division sometimes when processing data in Excel. To divide numbers quickly and correctly, the quickest way is undoubtedly using Excel formula. Here's a simple guide.
1. Create a new column to output the calculation result.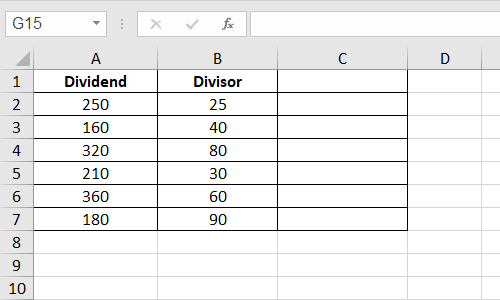 2. Enter the formula =A2/B2 in C2. A2 and B2 refers to the cells of the dividend and divisor.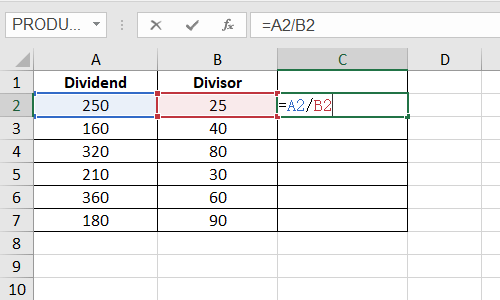 3. Press [Enter] or click anywhere outside the cell to work the formula out.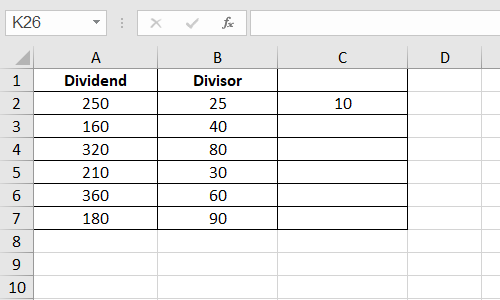 4. Use fill handle to copy this formula to all the selected cells below.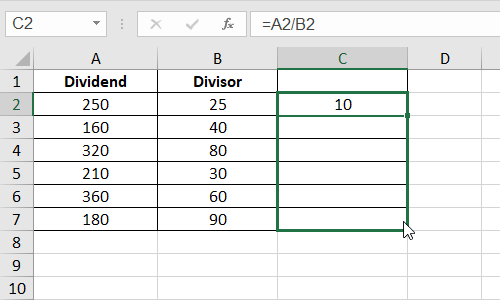 5. In this way you can batch divide the numbers in column A by column B in seconds.