When you open Microsoft Word, the recent documents list will appear on the left side of the screen, but for privacy reasons, you may not want them displayed while using Word. So how can we achieve it? Here's a simple guide.
1. Firstly, go to File tab and click it in the Ribbon.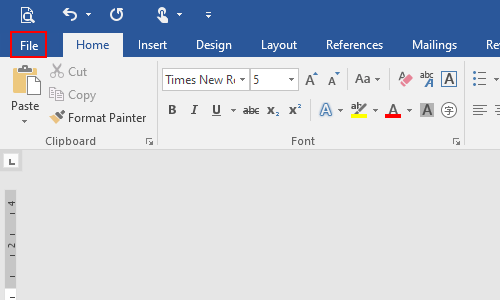 2. Next, click Options in the left pane.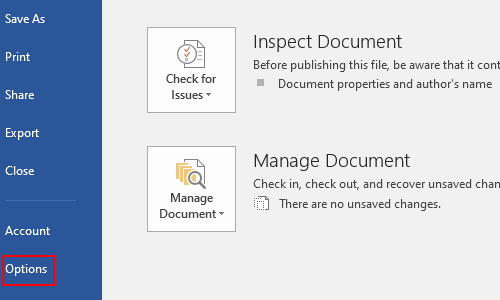 3. Excel Options dialog box will appear, go to Advanced tab in the left pane, then find Display group in the right pane. Type number 0 in the box of Show this number of Recent Workbooks. Do not forget to click OK at the bottom to save the settings.