Word displays only one page of the document on the screen by default. If you want to optimize the layout of each page, control the page numbers of document or check the position of charts and images, it is necessary to take a panoramic view of the situation. Especially when you have a lot contents to deal with, it is very intuitive and convenient to view multiple pages at once.
1. Go to View tab, and click Multiple Page, which is in Zoom group.

2. Then the whole document will be displayed on the same page like below.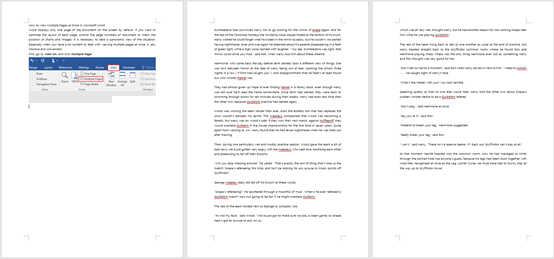 3. If you want to go back to the original view, simply click One Page, but the whole document will remain the same size when it is under Multiple Pages, and it will be restored to the default size after clicking 100% on the left.