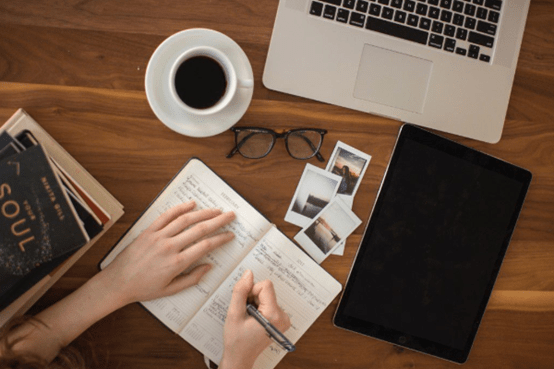 Coffee is the stimulation for many office workers who wake up early to get to the company and come home till late. Drinking coffee becomes a irresistible and indispensable living habit due to the long time hard working.
What's the Best Time to Drink Coffee
Early before going to work, during the lunch break, and in the drowsy afternoon, you may feel like to have a cup of coffee in all these occasions.
But seriously, what's the best time to drink coffee for office workers? Is it good to drink it as long as you want?
The cortisol, also known as stress hormone, plays an important role in dealing with stress for people.
Cortisol can increase your blood pressure, blood sugar level, immune suppression and keep your mind alert. It will reach the peak between 8am~9am, which means people are naturally sober at that time. Then it decline gradually and you'll start to feel tired.
So, it's most recommended to drink coffee during 9:30am-11:30am.
How Much Coffee Should You Drink
The highest concentration of caffeine in blood is usually 45-50 minutes after drinking coffee and it lasts for about 3-4 hours. It may even last for 8-12 hours for those people who metabolize caffeine slower.
According to researches, 400 mg of caffeine per day is an appropriate amount – it's enough to motivate you but not so much that can cause irritability, anxiety, palpitations and other alike symptoms.
For a relative weak Americano, you can drink up to 3 cups a day.
And the reason way I don't recommend to drink coffee after 3pm is that, when stress hormone secreted, it stimulates appetite and makes people start to crave sweets or junk food. Meanwhile, it will also be accompanied by a large amount of insulin, which makes the excess blood sugar begin to synthesize into fat.
In other word, when you drink coffee in the morning, it stimulates cortisol, which is already down, and you start craving sweets and snacks. If this situation continues to happen in a long period, your may store extra fat in abdomen and even drop hair.
Conclusion
To summarize:
The best time to drink coffee is after the morning peak of cortisol when it start to decline.
Don't take too much caffeine a day. 400 mg would be an appropriate amount.
If you are on a diet or simply want to keep fit, try avoiding drinking coffee after 3pm.
Since coffee has become an indispensable part of our working life, the best we can do is making a wise choice of drinking it. Otherwise, it's not only hard to achieve the best result of refresh ourselves, we might even end up putting on weight.