If there are too many content in the document, you might use different font and colors to mark important text. When you want to check or modify the text with same settings, it is a waste of time to select them one by one. Here I' d like to share the tip of how to batch select text with similar formatting.
First, select the specified text in your document.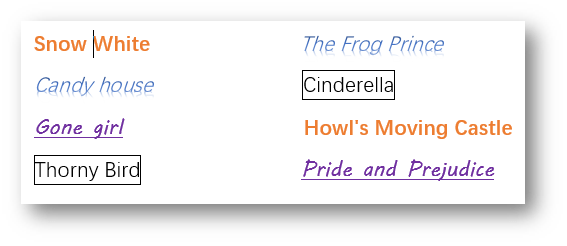 Next, go to Home tab, hit Select in Editing group and choose Select Text with Similar Formatting in the drop-down box.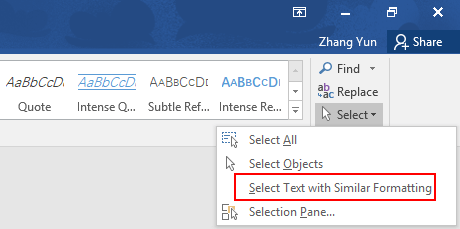 Now all the text with similar formatting will be selected as below.