The icons in the taskbar of Windows 10 are situated on the left by default. You might want to locate them to the center for maximum convenience. With just a little bit of work, you can center the taskbar icons easily, and let's take a look as follow:
1. Right-click on the blank area of screen, select New and Folder on the pop-up window.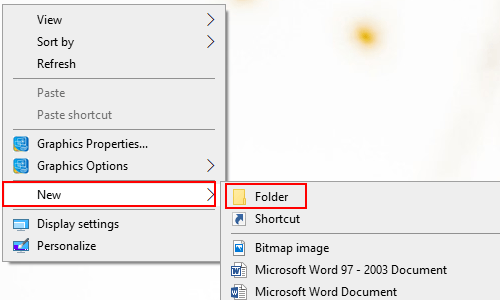 2. A new folder will appear on the desktop, and you do not need to rename it.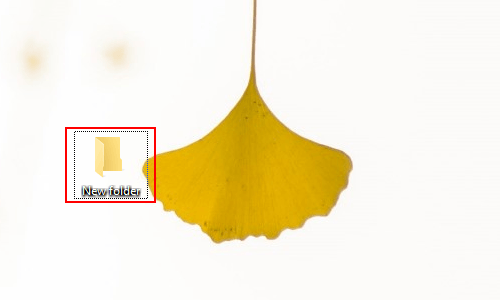 3. Right-click on the blank area on taskbar, and click Lock the taskbar to remove the check mark next to it.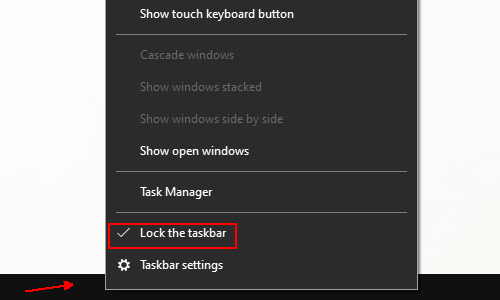 4. Then hit Toolbars at the top and click New toolbar in the sidebar.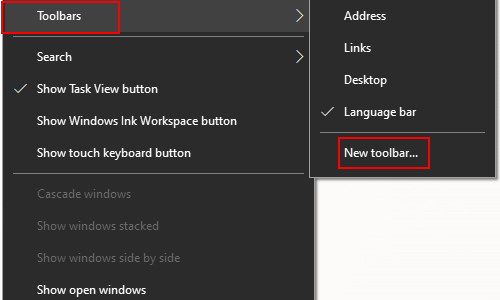 5. In the window: New Toolbar – Choose a folder, go to Desktop in the left pane and select New folder in the right pane, do not forget to hit Select Folder at the bottom.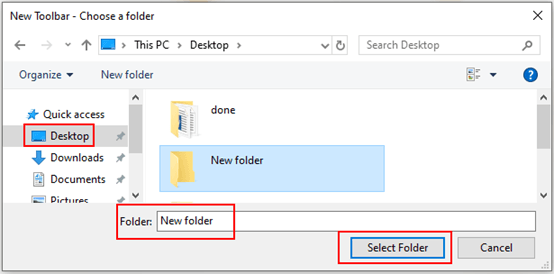 6. A New folder icon will appear on the right side of taskbar, just right-click it and uncheck Show Text and Show title to make the change.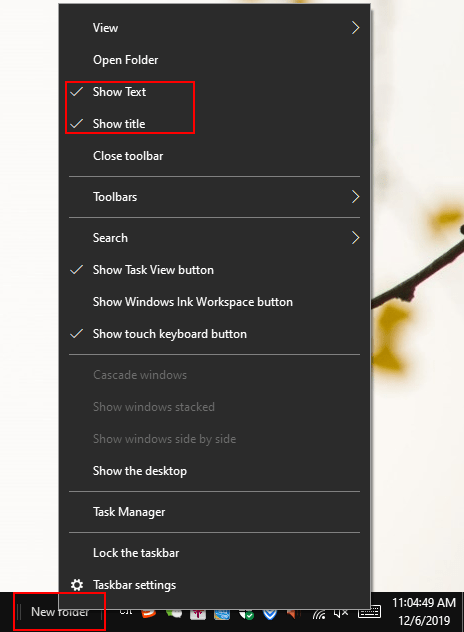 7. Place the New folder to the center of the taskbar by dragging the
double vertical lines, and place your frequently application icons on it. When you confirm the location of them, go back to step 3 and click Lock the taskbar, then you have a taskbar with center icons.