When copying any content on your Windows 10 computer, the copied content remains available on the clipboard and could be seen by anyone with access to the computer. With a feature on Windows 10 that can help you out, it is easy to clear clipboard on your computer for privacy or security purposes.
1. Right-click any blank space on the screen, select New and Shortcut in the popup box.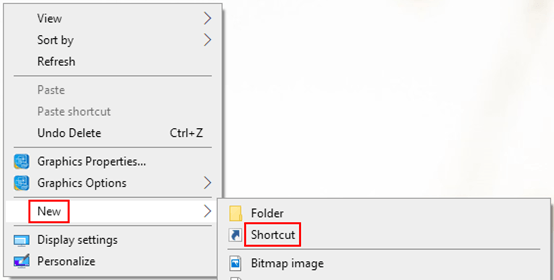 2. When the Create Shortcut dialog box displays, type the location of the items: cmd /c "echo off | clip" and click Next to continue.
Note: this wizard helps you to create shortcuts to local or network programs, files, folders, computers, or Internet addresses.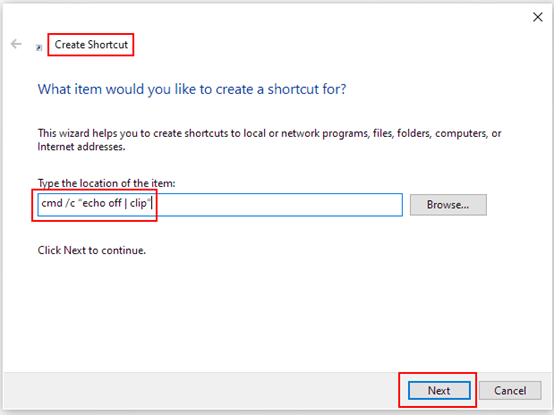 3. After page forwarding, type a name for this shortcut: Clear Clipboard and click Finish to create the shortcut.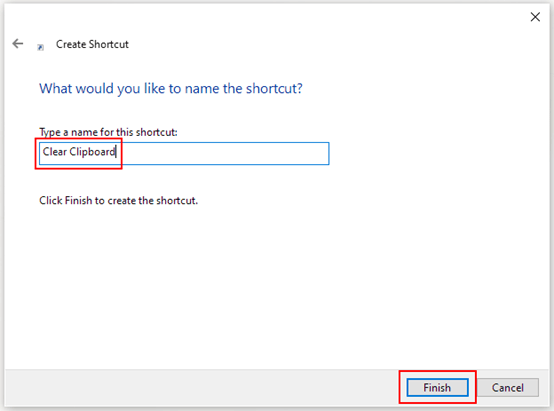 4. Now the shortcut you just created appears on the desktop, simply double-click it and you can clear clipboard.