Excel comes with a variety of formatting and layout tools to enable you to get work file looking their best and to put across ideas effectively. In the case of bulleted lists, the icon in the SmartArt section lets you define the bullet style and created nested lists. Here I'd like to give a simple guide to create a horizontal bullet list.
1. Go to Insert tab, click SmartArt which is in IIIustrations group.

2. Click Horizontal Bullet List icon ( Use to show non-sequential or grouped lists of information. Works well with large amounts of text. All text has the same level of emphasis, and direction is not implied ), then click OK in the pop-out window.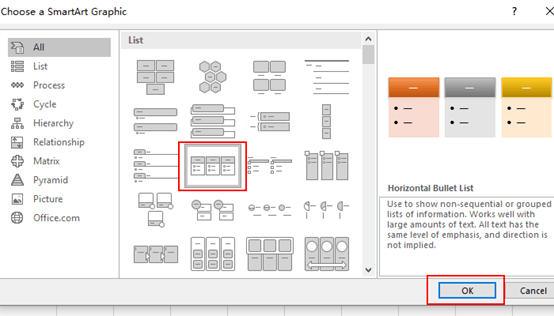 3. Then, input all data that you have prepared to display in the textbox.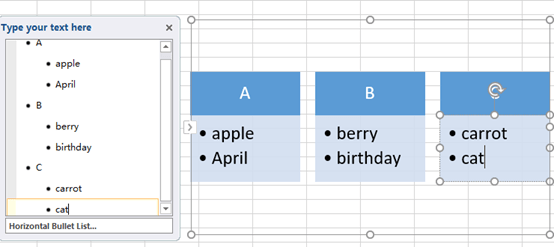 4. You can click Text Pane in Design tab to hide and modify the textbox.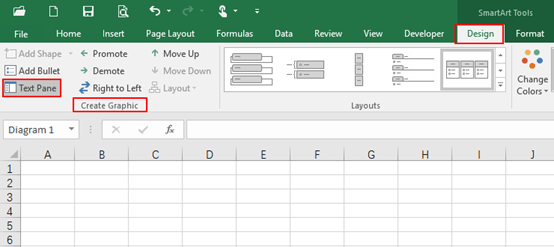 5. Also you can change the color by clicking Change Colors in Design tab and choose one you prefer directly.