Windows 10 includes multiple color modes to customize the desktop and app experience. In addition, there's a new custom mode that allows you to set the default colors for Windows 10 and apps individually. Do you know how to achieve it? Here we might help you out with this tutorial though.
1. Right-click on a blank space on the Desktop and select Personalize from the menu.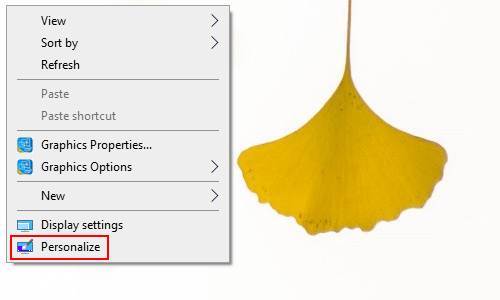 2. The Settings dialog box will display, select Color in the left pane.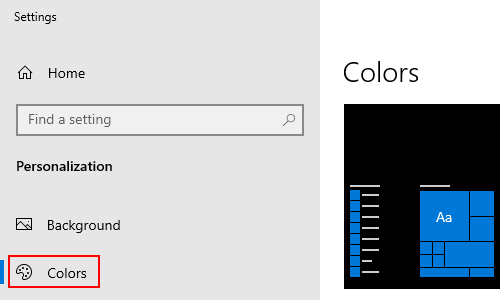 3. Under Choose your color, select Custom in the drop-down list. Personally, I choose the Dark option for Windows mode and the Light option for the app mode. If you want the Transparency effects, simply turn the button on.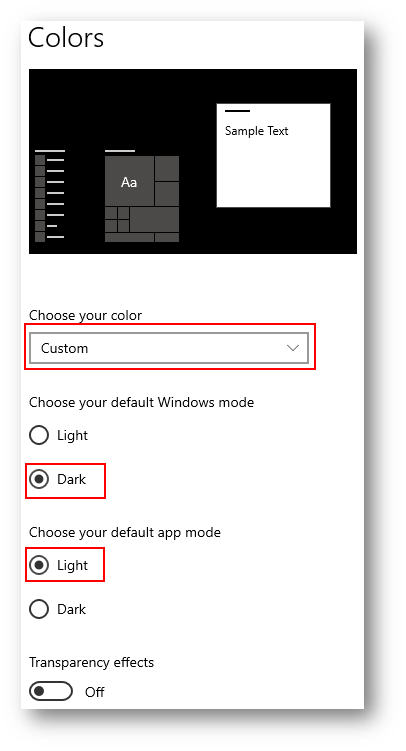 4. Under Choose
your accent color, uncheck the box of Automatically pick an accent color from my background. Next choose a color you prefer from the options of Recent colors and Windows colors.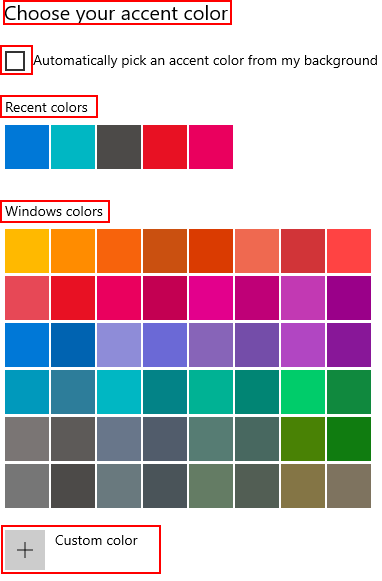 5. If the displayed colors do not meet your needs, you can click Custom color at the bottom to choose a custom accent color. Then the four related theme colors will appear under Color preview, and do not forget to hit Done to save the settings.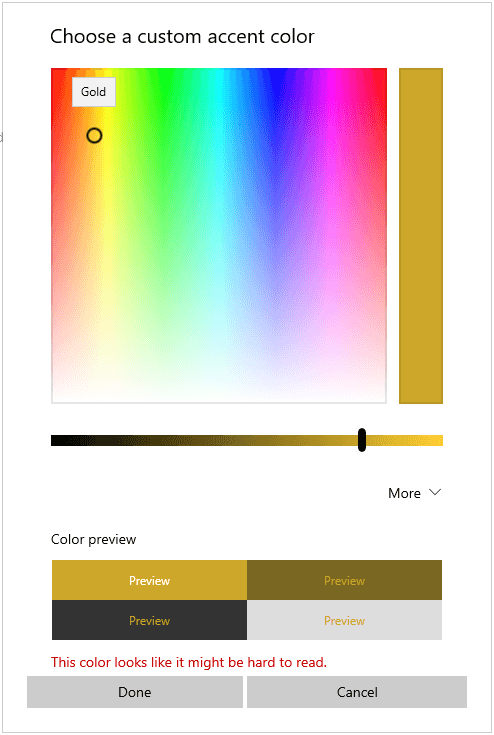 6. You can also show accent color on the surfaces of Start, taskbar, and action center and Title bars and window borders. Just check the related boxes according to actual needs.