Microsoft PowerPoint has the feature which let us insert current date and time into slides. You can set them automatically updated according to your computer's clock or stay fixed until you change them. So how do we achieve it? Here is a simply guide.
1. Insert a new slide, go to Insert tab, find Text group and click Date & Time.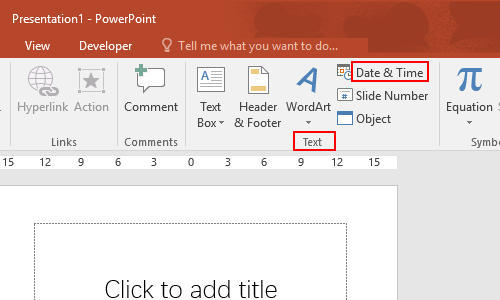 2. The Header and Footer dialog box will display, go to Slide tab, check the box of Date and Time, select the format you prefer in the drop-down list of Update automatically, then it will be inserted to the far left of the slide. You can also check the box of Footer, and it will be displayed to the middle of the slide. If you check the box of Slide number, it will be shown to the far right of the slide. Do not forget to click Apply to All to save your settings.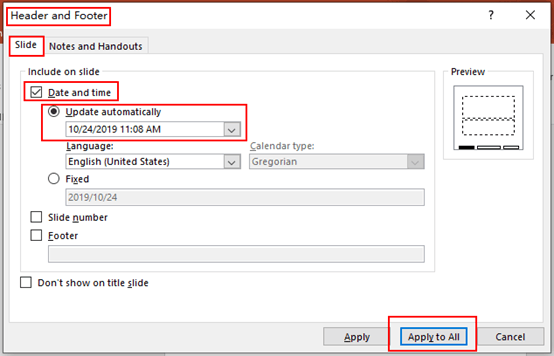 3. Thus the current date and time have been inserted to all slides in PowerPoint presentation, and you could modify the size and color of font as well.