Windows 10 has a built-in guest account once the system installation is completed, and Microsoft will disable the guest account by default to ensure system security. If the guest account is enabled for special reasons, you can still disable it manually referring to the simple guide in this post:
1. Right-click This PC on the screen and click Manage in the pop-up box.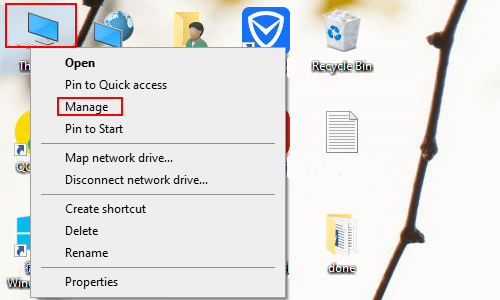 2. The Computer Management dialog box will display, click System Tools – Local Users and Groups – Users in the left pane, then right-click Guest and choose Properties in the middle of the window.
3. The Guest Properties dialog box appears, go to General tab and uncheck the box of Account is disabled. Do not forget to hit OK to save the settings.