Solitaire has remained one of the most popular games in Windows for many years, you must have also played the Spider Solitaire on ealier systems. But do you know how to find it on Windows 10?
The fact is the classic solitaire games was once removed from Windows 8, but now, Microsoft brings it back as a built-in game on Windows 10. So you are still able to review the classic game. Here in this post, we'll share you the approach to get the classic Solitaire Games back to your computer.
1. Tap Start button on the bottom left of the screen, scroll down and select Microsoft Solitaire Collection under the list of letter M.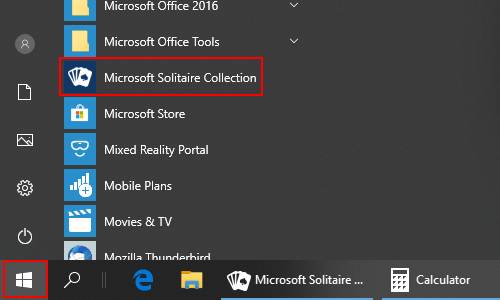 2. Then, you'll see a welcome page like below.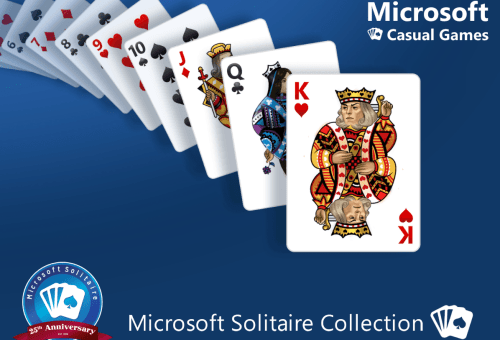 3. After page forwarding, you'll be recommended to sign in the Microsoftt account for some benefits like saving the game progress and removing ads.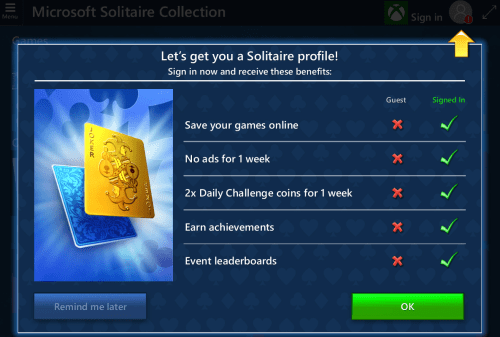 4. Then you can see 5 classic Solitaire Games and some Chanllenges you can parcitipate in. These games contain: Klondike, Spider, FreeCell, Pyramid and TriPeaks. Microsoft Solitaire Collection enables you to experience them all in Windows 10.
5. Let's see what exactly are these Solitaire Games and what's the difference.
This version is the timeless classic that many people just call "Solitaire." Try to clear all the cards from the table using one or three-card draw, while using traditional scoring or the Vegas scoring system.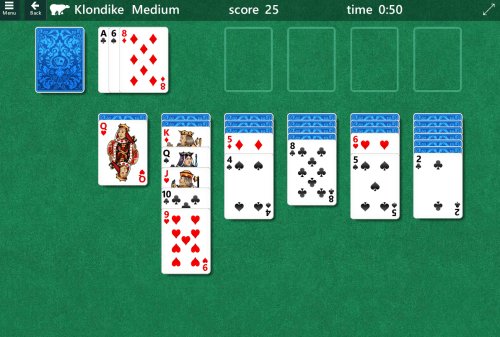 Eight columns of cards await your attempts to clear them with the fewest moves possible. Start out playing with a single suit until you're comfortable, and then see how you fare when using two or even all four suits in a game.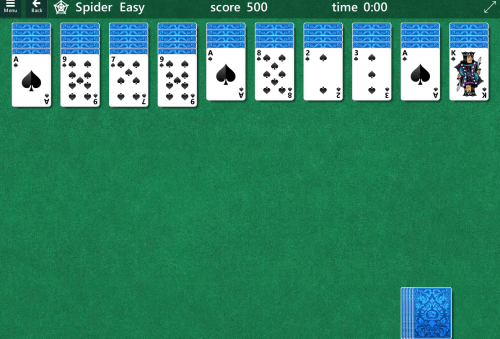 Use four extra cells to move cards around as you try to clear all cards from the table. More strategic than the Klondike version, FreeCell rewards players who think several moves ahead.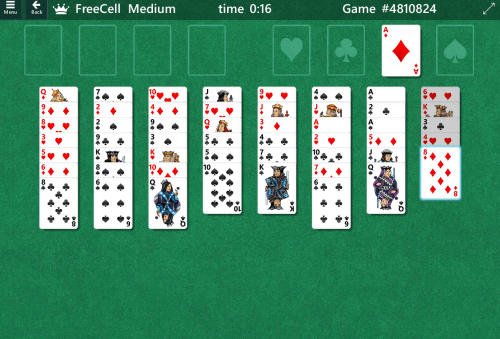 Pair two cards that add up to 13 in order to remove them from the board. Try to reach the top of the pyramid. See how many boards you can clear and how high you can score in this highly addictive card game!
Select cards in a sequence, either up or down, to earn points and clear the board. How many boards can you clear before you run out of deals?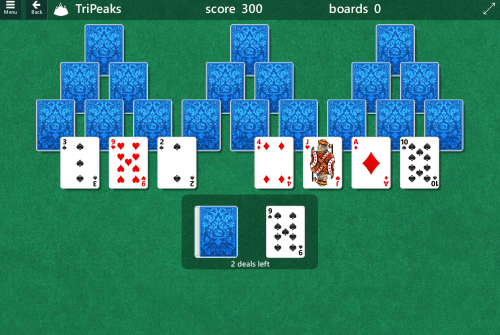 Having trouble getting Window solitaire games on your computer?
Fortunately, there are a number of online alternatives that offer great game play, and are easily accessible through your desktop or mobile browser. At PlaySolitaire.io you can play classic solitaire, on Pogo you can play TriPeaks, and Solitaired has FreeCell. We recommend checking them all out, and playing the one that has the graphics and experience you enjoy most.