Among all these ways to calculate the summation in Excel, the fastest way as I think is to use shortcuts. With it, you can even sum multiple columns or rows in seconds. The only thing you need do is selecting the values to sum, and press Ctrl+= on the keyboard.
For example, if you want to sum the values from B2 to B5, just select these cells and press Ctrl+=.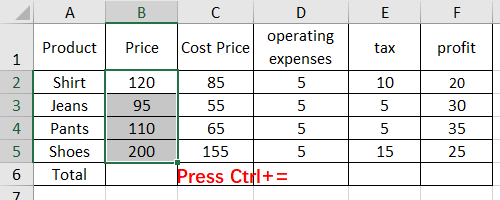 The summation will be worked out and show in the cell next to selected cells. In my case, it's displayed in B6.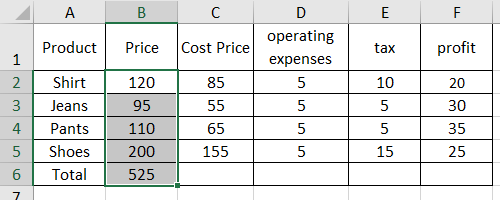 You can sum all the columns in the table as well – just select all the columns you want to sum and press Ctrl+=.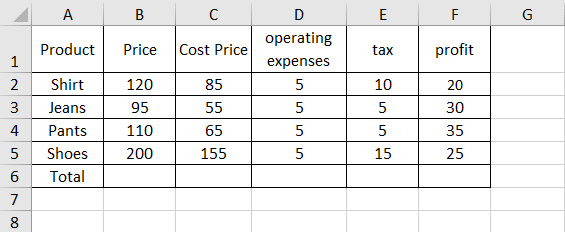 If you want to sum all the rows, try selecting one more column beside the selected cells before pressing Ctrl+=.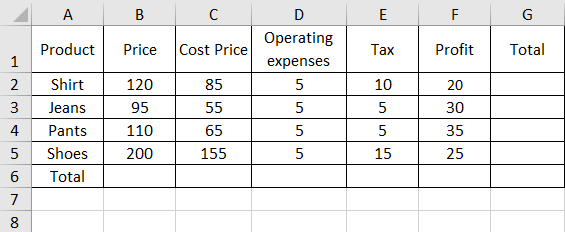 Similarly, you can select one more column and one more row beside the selected range of cells to calculation the summation of both rows and columns.