When you open a new PowerPoint presentation, the slides are horizontal by default. However, you can change them to vertical in a few simple steps.
Go to Design tab and click on the arrow below the Slide Size.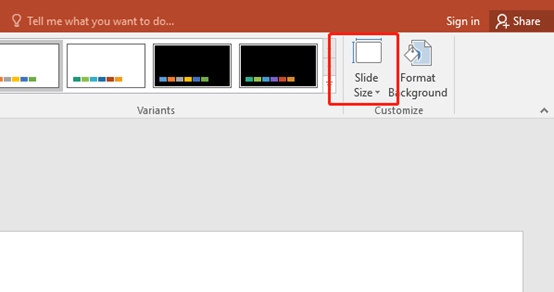 Choose Custom Slide Size in the list.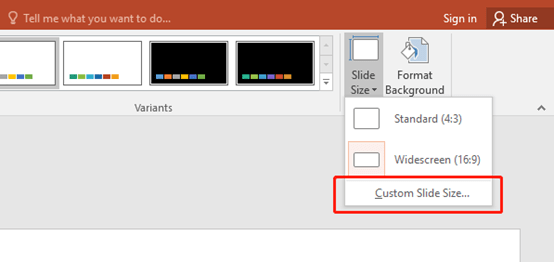 Now, you can change the orientation of slides.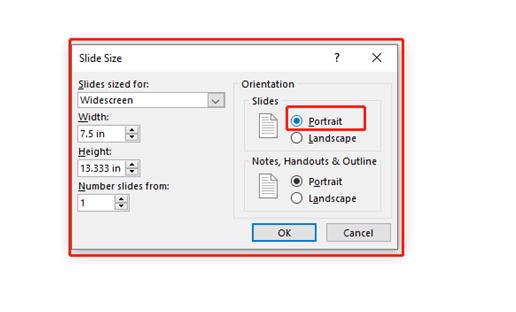 It's so simple that you only need to click the mouse three times.