Most of us would not set the background color of the slide. Or just set a pure color. Actually, we can create a gradient effect to beautify our PowerPoint slides.
Go to the Design tab and choose Format Background.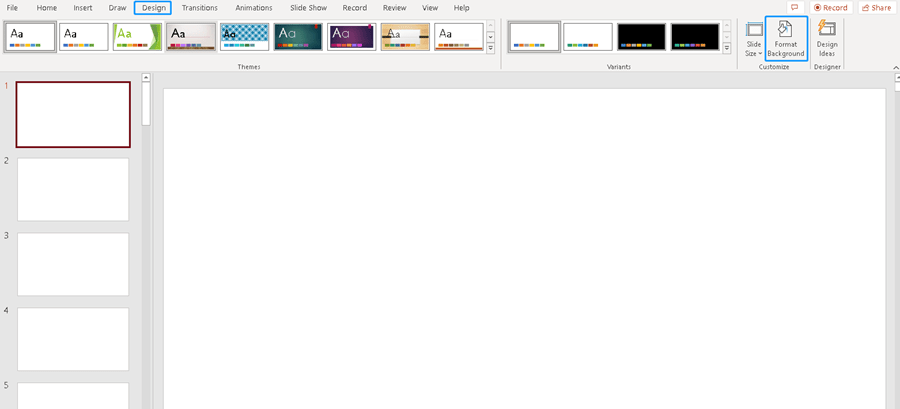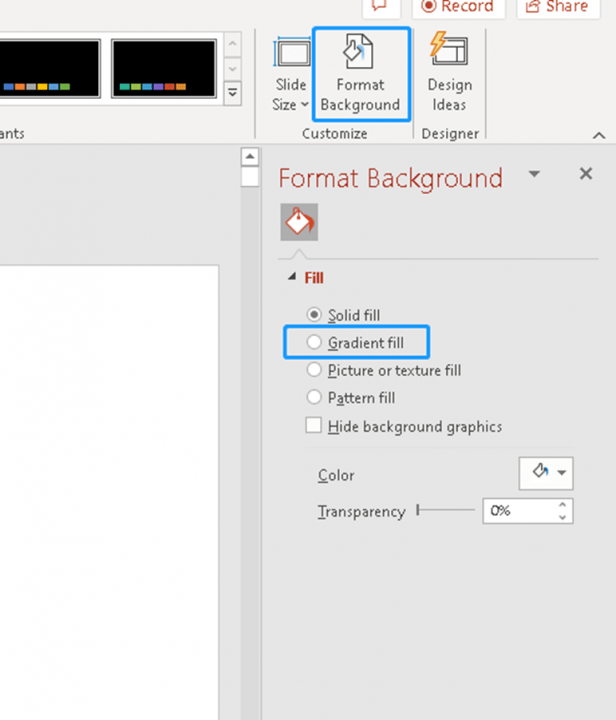 Check the Gradient fill in the Fill list.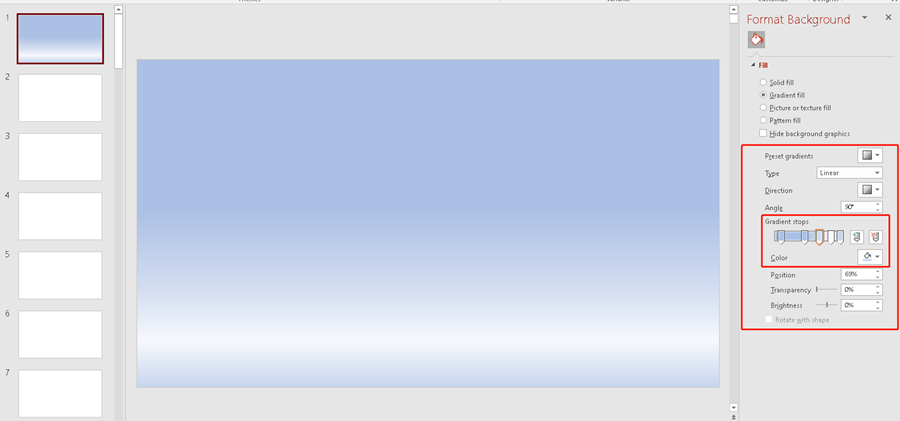 We can set the numbers of gradient stops, the color, position, and type here.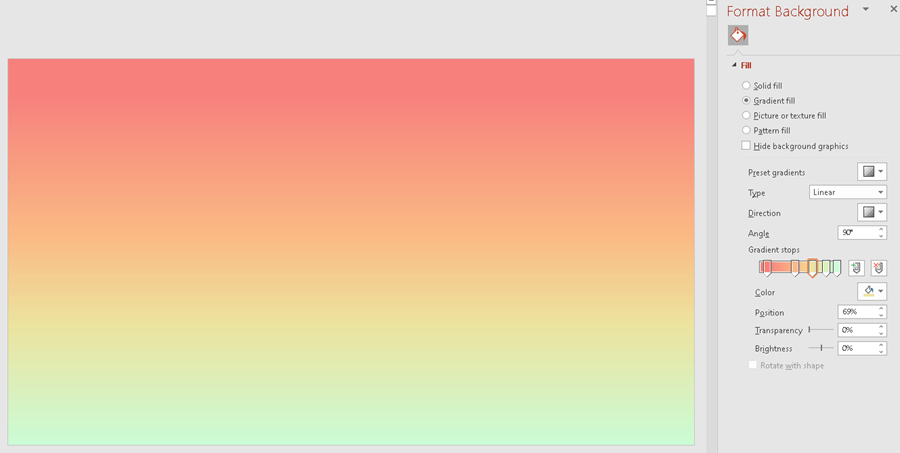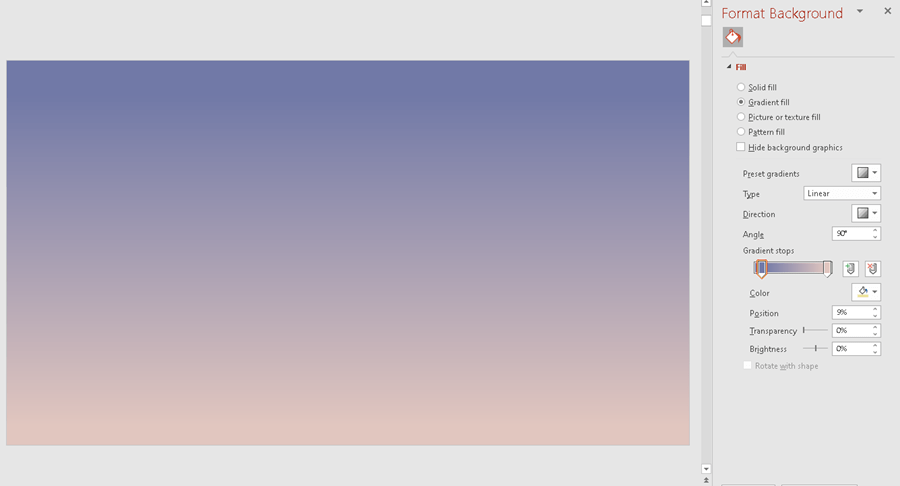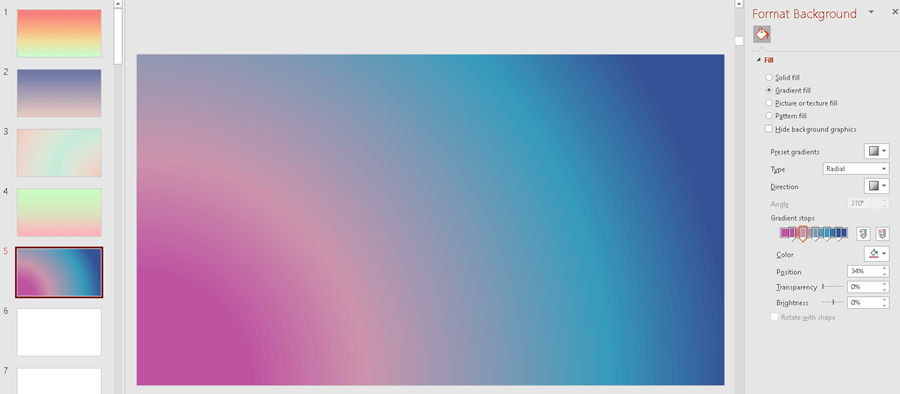 You can get amazing gradient background PowerPoint slides in this way.