Have you got the usage of the CHOOSE function in Excel? We learned this in our last post. We will continue to use this function today. Suppose we need to get a list of random serial numbers in Excel. What should you do? Let's check this out.
Using the RAND function to get random numbers is also a good choice. Click here to know how to use the RAND function.
Take an example, here are five serial numbers: A001, B002, C003, D004, and E005. Now we need to enter these five serial numbers randomly.
Type =CHOOSE(RANDBETWEEN(1,5),"A001″,"B002″,"C003″,"D004″,"E005″) in cell A1 and press enter key.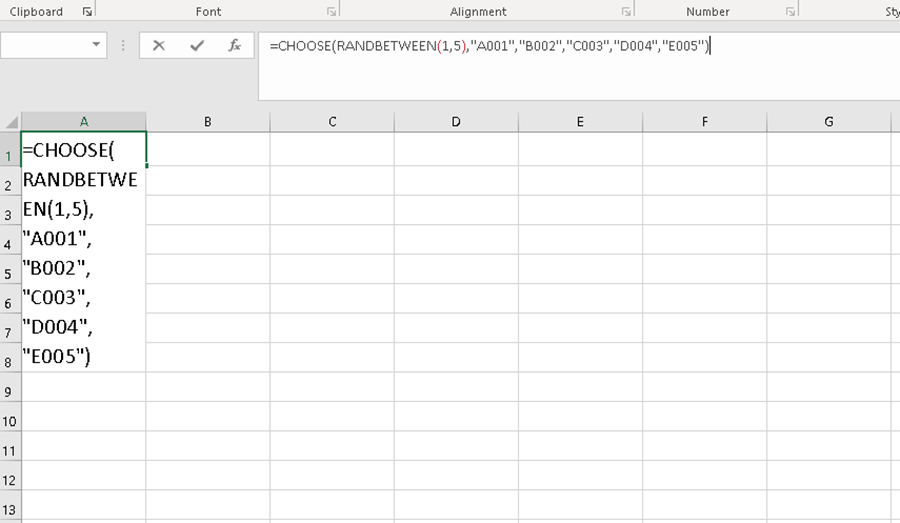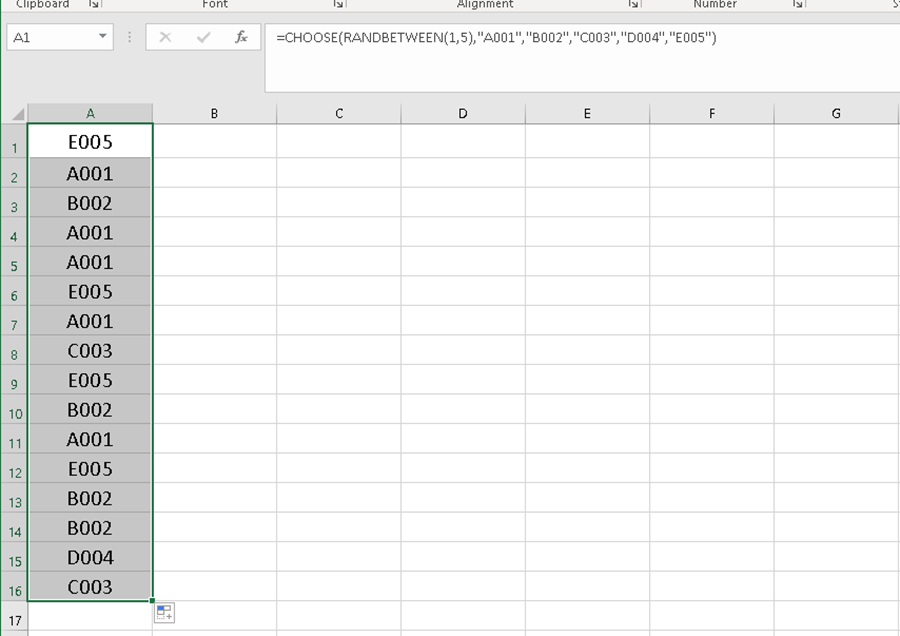 Use the fill handle to get a list of random serial numbers.
In a similar way, you can use the CHOOSE function and RANDBETWEEN function to randomly select one member.