While making presentations at work, a detailed PPT with a series of relevant Excel data can be very persuasive. Therefore, I'd like to share the experience of inserting Excel file into a PPT..
Open the PPT and turn to the page you want to insert an Excel file. Then switch to Insert tab.

Click Object in Text section.

Choose Create from file in the Insert Object window, then click Browse… to find the Excel file you want to insert on your computer. Then hit OK to implement it.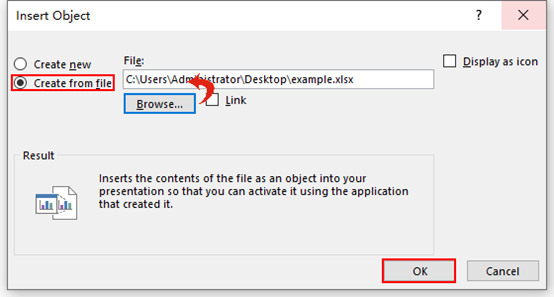 Then the content in the Excel file I selected is added to the PPT I'm editing.