In previous post, I've already shared the tip to insert video in PPT presentation. You can also make a recording of slide shows, then it becomes a video that your audience can watch in PowerPoint after the it has been presented. So how can we achieve it? Here's a simple guide.
1. Open your PPT presentation, go to Slide Show tab, find Set Up group and click Record Slide Show.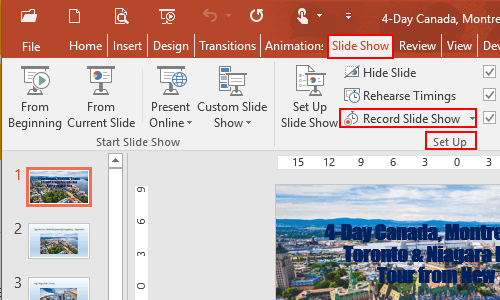 2. The Record Slide Show dialog box will display, select what you want to record before you begin recording, then click Start Recording at the bottom.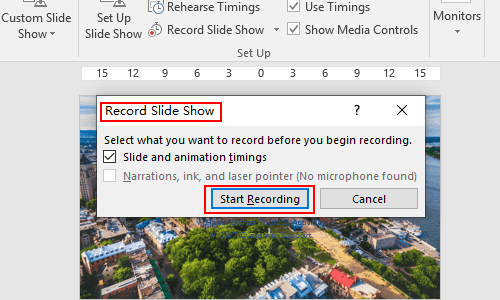 3. The Recording pop-up window appears and it begins counting. Now you can start the slide show.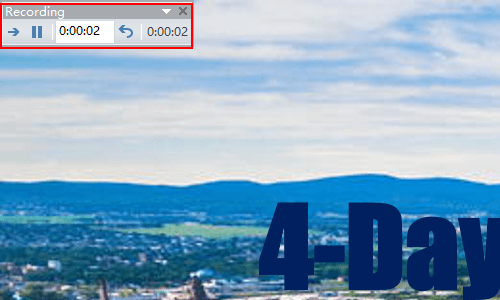 4. When it comes to the last slide, the Microsoft PowerPoint dialog box will display. The total time for your slide show will be shown in the window. If you want to save the new slide timings, just click Yes at the bottom.

5. Go back to File tab and click it.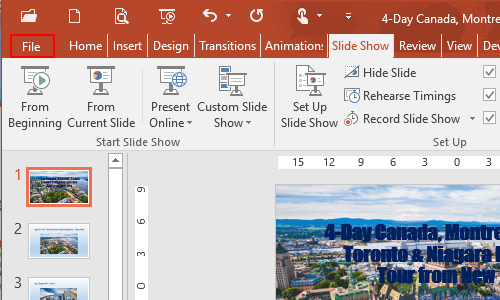 6. Click Export in the left pane, select Create a Video in the middle page, then hit Create Video in the right pane.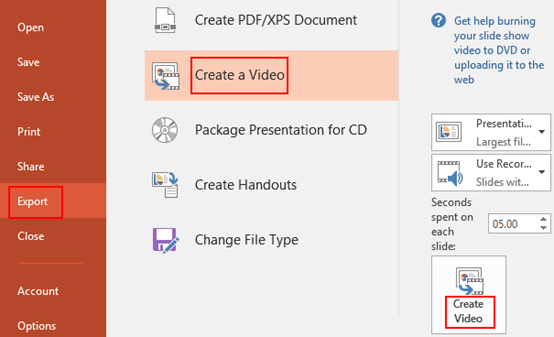 7. You can rename the PPT file, select the type of it and also choose the specified folder to save it. Click Save and now you have recorded the slide show.