Microsoft Office programs, including Word, Excel, PowerPoint, etc. enable you to view the recent documents you've viewed or edited. You can conveniently click any of them to read or revise. But if there's someone else using your computer and open an Office file, he or she can see your history as well. To better protect your privacy, I'd like to share the tip to view and delete the recent documents history in Office Applications.
This guide is based on Microsoft Word, but the steps are all the same in most of the Office programs. First, switch to File on the top-left corner.

Click Open – Recent. Then you can view the list of your recent documents on the right.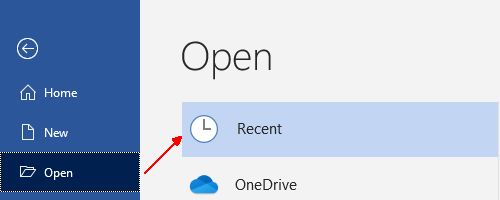 If this feature isn't necessary for you, and you don't want anyone else to see your history. You can simply turn it off. Click Options on the left sidebar.

Switch to Advanced panel in the Word Options window. Scroll down to find the Display section. Here you can set the number of Recent Documents to be shown. To completely toggle it off, you can enter "0" in the box, then click OK to confirm the setting.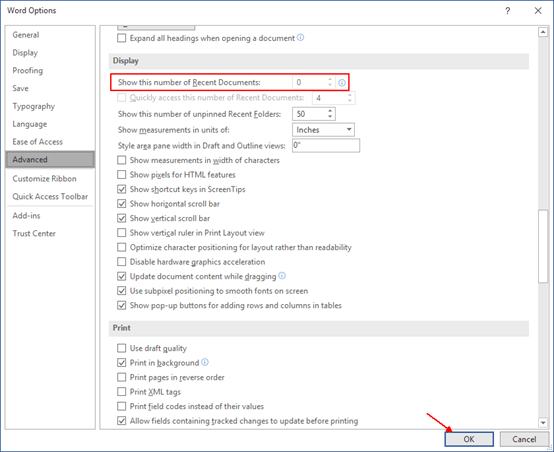 After that, you can see no more Recent Documents history shown in the section. You don't need to worry about privacy disclosure in Office.