We have shared many useful Word tricks in our previous tutorials. But Skill is no burden, It's never too late to learn. So, today Sandra would share with you guys three more useful Word tips. Ok, let's get started.
Tip 1: Quickly Open Word
We have many ways to open a Word document. Double-click the Microsoft Word on the desktop, click on New Blank Document in the toolbar, or you can even right-click the Microsoft Word and choose open in the list.

In addition to the above three methods, we have another very quick method.
Right-lick on the Microsoft Word and choose Properties in the list.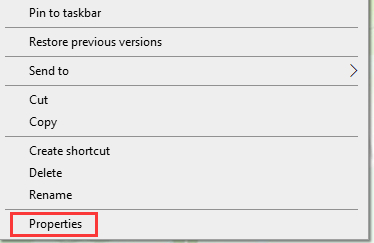 Select the shortcut key box and press the key you want. For example, if you press F2 in the Shortcut key, when you return to desktop and press F2 on your keyboard. The Microsoft Word document will be open immediately.
Tip 2: Pagination
When we make some manuals, we may have prepared the catalog of documents in advance. At this time, each title needs to be displayed in pages, and there are many ways to operate, such as manual page breaks or inserting "page breaks", except for this Method, the author introduces a faster method to everyone.
1. Press Ctrl and A to select all the text and go to Home, click on the small arrow under Paragraph to open the Paragraph settings box.

2. Choose line and Page Breaks first, and check Page break before box, then hit OK.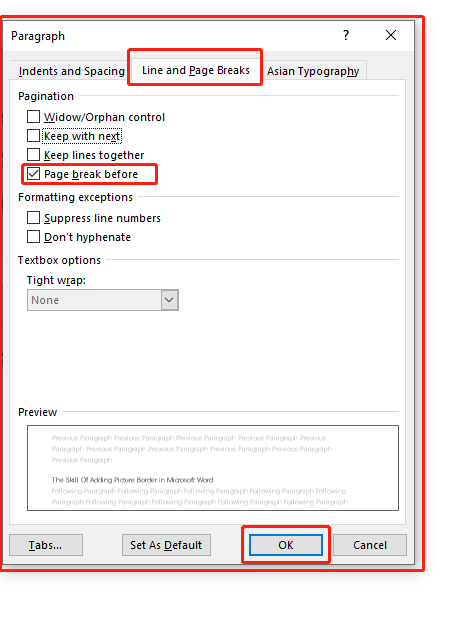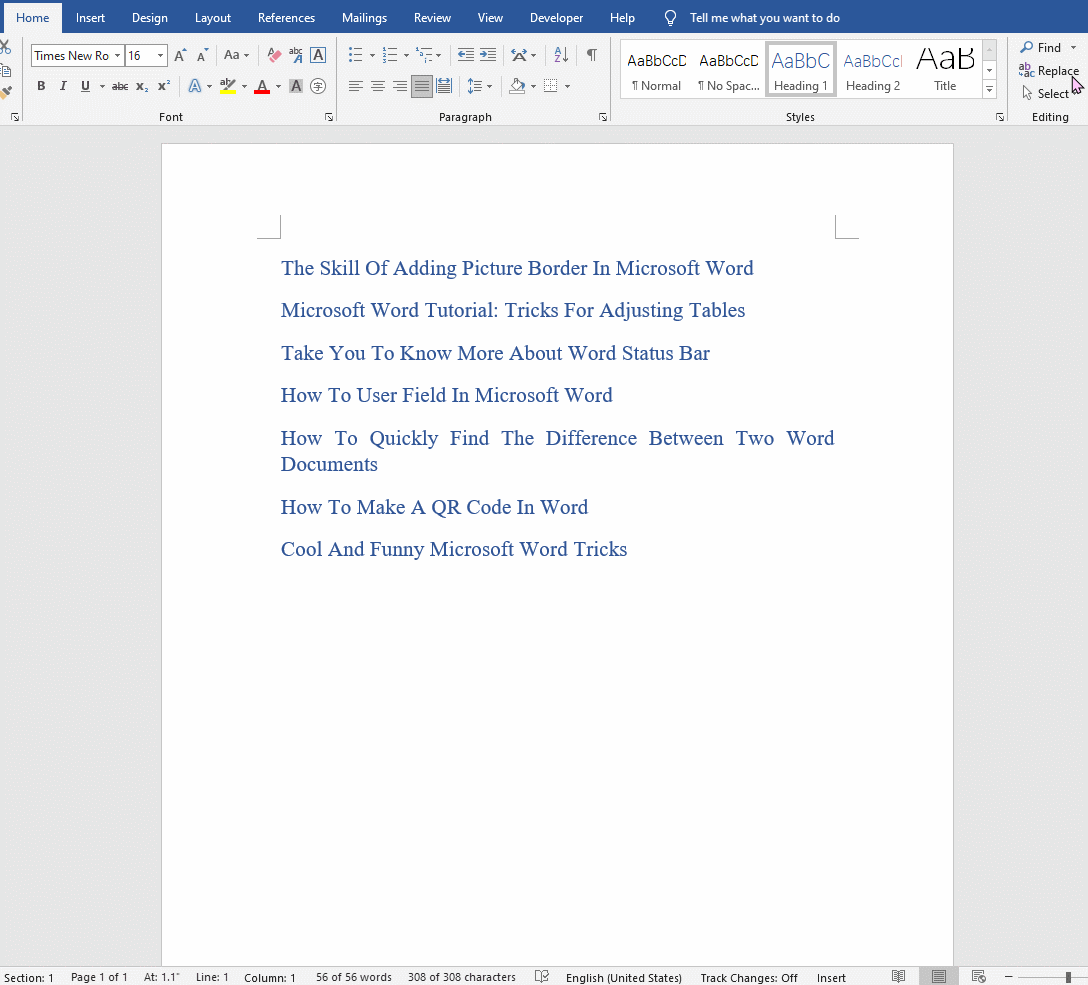 You will find that all these directories became the first line of each page.
Tip 3: Quickly Delete Interlaced Content
When we are editing some documents, sometimes we may need to quickly delete 1, 3, 5, 7… or 2, 4, 6, 8… such interlaced content, as shown in the following figure . Under normal circumstances, the method most people use should be to manually delete line by line. If there are too many interlaced content to be deleted, manual deletion must be troublesome. In fact, there is a faster deletion method, let's take a look!
Press Ctrl and A to highlight all the text and go to the Insert tab. Click Convert Text to Table under Table.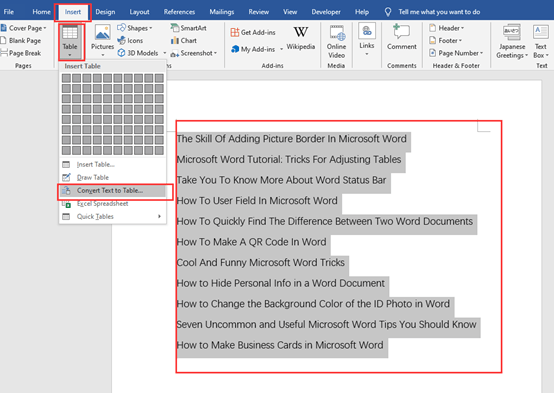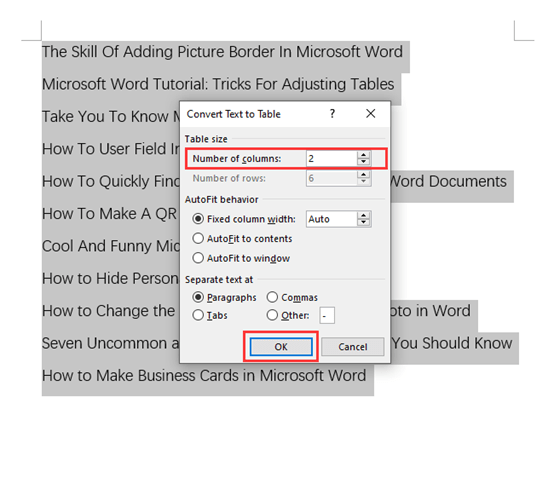 Enter 2 in the Number of columns box, and hit OK.
Now the text is converted into a table with 6 rows and 2 columns, select the second column and its content, right-click and select the "Delete Column" command to delete the right part table.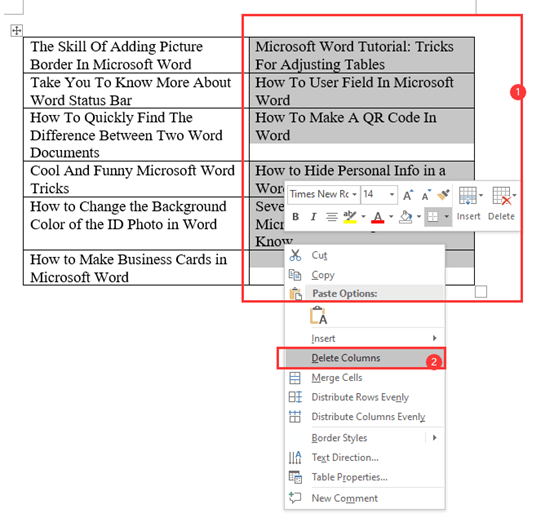 Now convert the table on the left part to text.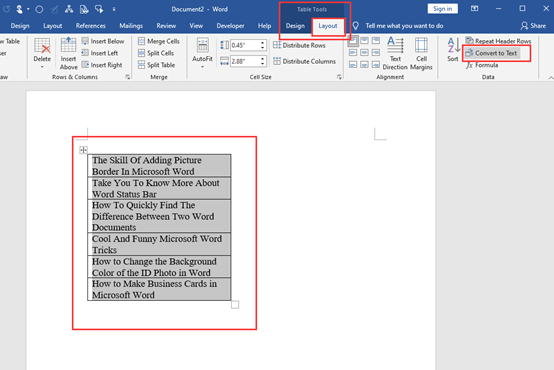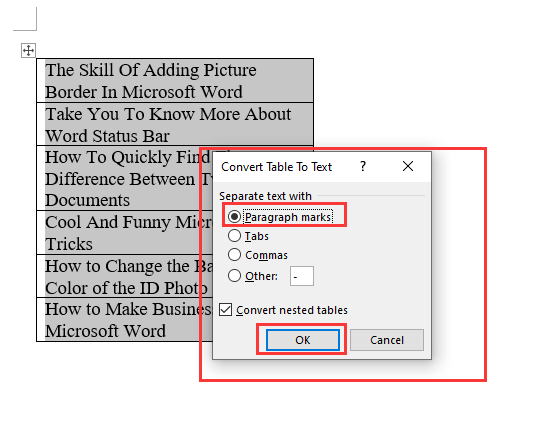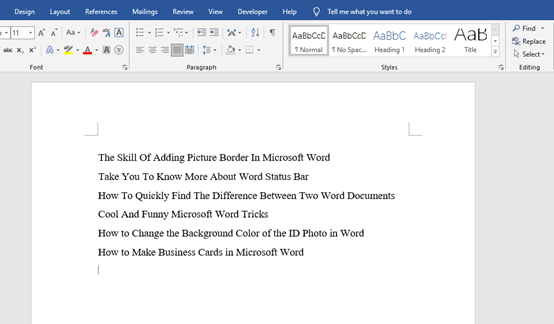 You can quickly delete the contents of the original even-numbered lines in this way. If you still don't understand, you can see the dynamic picture below.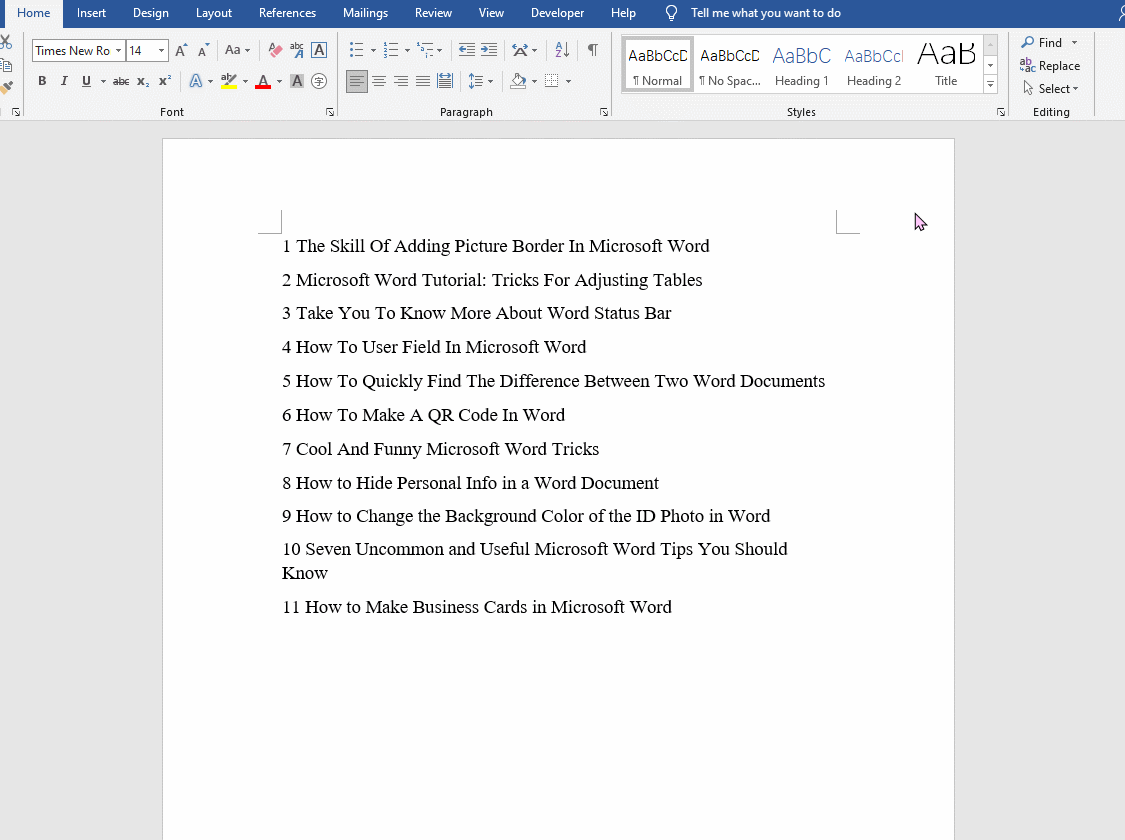 Ok, that's all the Word 2016 tips tutorial for today. See you next time.