To make some basic adjustments to pictures that you want to insert into Office programs, you don't need to find any third party picture editing tools, MS Office can help you do most of the things. And the steps are all the same in Microsoft Word, Excel, and PowerPoint. For example, if you want to add a frame to a picture inserted to Office programs, you can follow these steps:
When you insert a picture to your document, the Drawing Tools (also called Picture Tools in PPT) will be active at the same time. You can choose the picture style directly in this tab.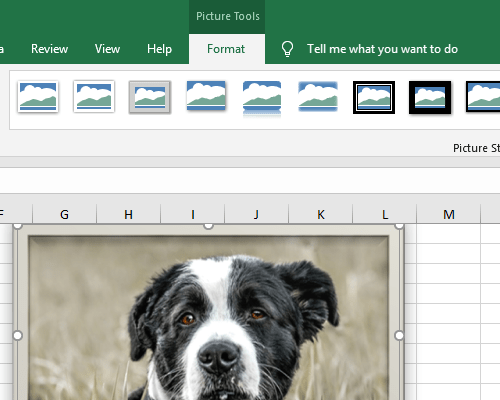 Just as inserting WordArt, you can change the border color or add effects to the frame.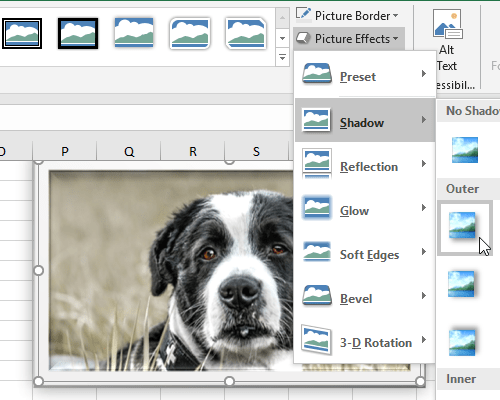 And you can also add a frame to the picture by right-clicking it and selecting Style button to choose a template from the drop-down list.