A lot of people still do not know how to bulk modify the title format, such as writing a paper, if you find your title format and requirements are wrong. Would you choose to adjust one by one or format brush? There's actually a very quick way to do it. Even if you have thousands of titles. We can do it in a second.
We need to highlight the first title, and go Editing, click on the arrow behind Select. Then choose Select Text with Similar Formatting.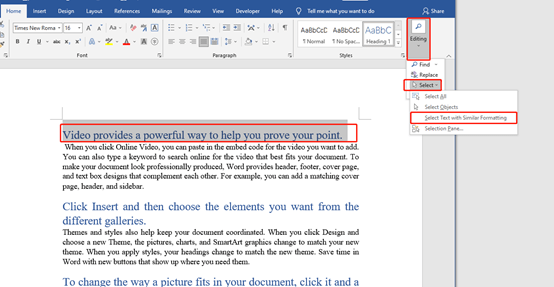 You will notice that all titles are selected immediately.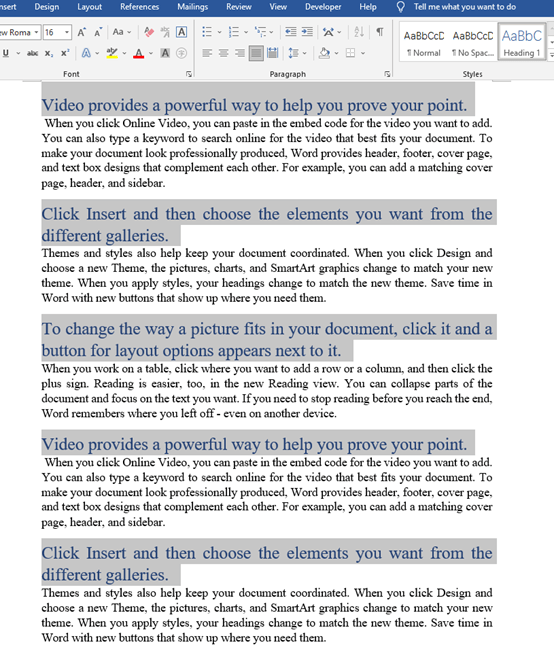 Now you can change the format of all the titles quickly.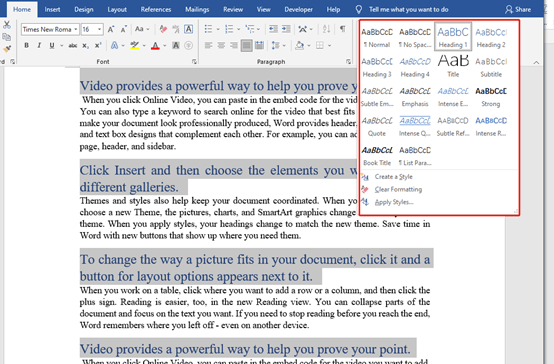 That's all for today's tutorial. Hope this can be helpful to you.