No matter for working or playing, you may use your computer all day long. As time goes on, there will be more and more junk files piled up, and you can hardly delete them directly like other programs or files. So here I'd like to introduce a small tips to clean up your computer and delete junk files to keep it running smoothly.
1 .Press the shortcuts [Win+R] to invoke the Run window. Enter cleanmgr /sageset:99 in the textbox and click OK.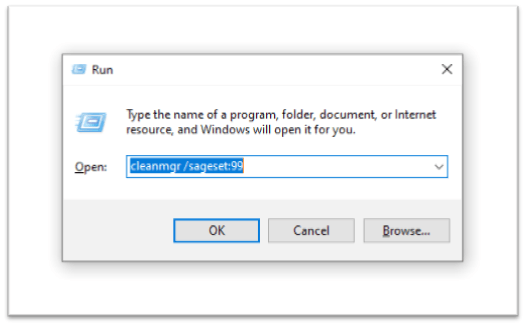 2. The Disk Cleanup Settings will pop up, and you can choose the Files to delete according to your situation, like the Temporary Setup Files or Old Chkdsk files. But remember not to easily erase the files that you're not sure what they are.
Then click OK to implement the cleaning.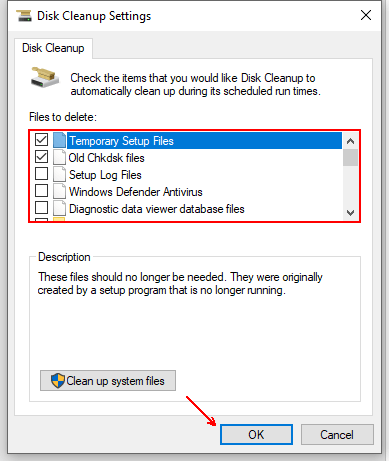 3. After above steps, press [Win+R] again to open Run window and enter cleanmgr /SAGERUN:99 in the textbox. Click OK to confirm it.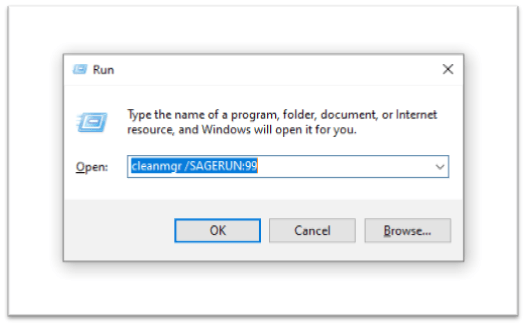 4. Then it will implement the Disk Cleanup automatically to clean up the unnecessary files on your computer. After finishing cleaning, it will end automatically as well.