The default page of Word sometimes can't meet your needs of practical applications. Therefore, you must adjust the size of it.
Click Layout, you can find several functional buttons in Page Setup section. Click Size and choose a template you like in the drop-down list. The page of your document will be changed immediately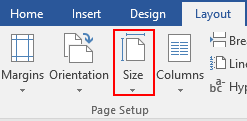 If you don't like any of them, click More Paper Sizes… to customize the page according to your need or personal preference.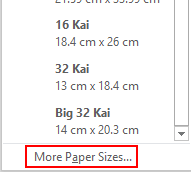 In the Paper tab of Page Setup window, you can select a paper type and modify its width and height till it meets your need.