There is a table in a Word document if you need to fill all the cells with the same content. Will you choose to copy and paste them one by one? It's time to get a new trick now.
For example, let's fill these blanks with the word "Happy".
Method 1:
Just press Ctrl and C to copy Happy.
Choose all the blanks first and press Ctrl and V to paste "Happy" into all these cells.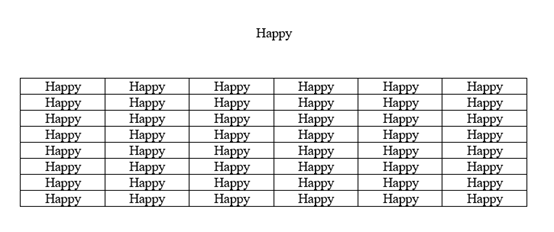 Method 2:
Change the Multilevel list.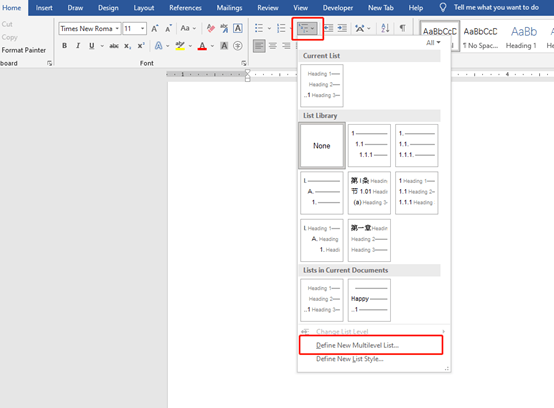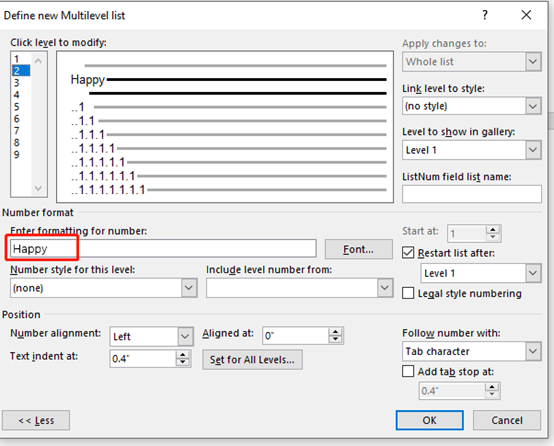 Then, numbering the table, and then change the list level into what we had settled down before.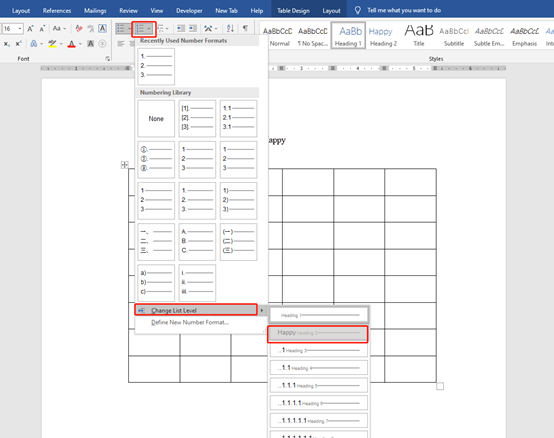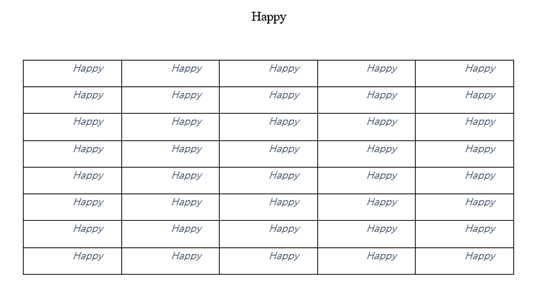 Note:
The second way is actually to change the numbering like 1,2,3 into Happy. So it can not be changed like text.