When you insert an animation effect for a text or image in PowerPoint slide, you may want to add a sound effect for the entrance of it as well. To insert a sound with the animation, you can try these simple steps.
1. Take this slide as an example. Select the text you want to adjust, go to Animation tab and click Add Animaton.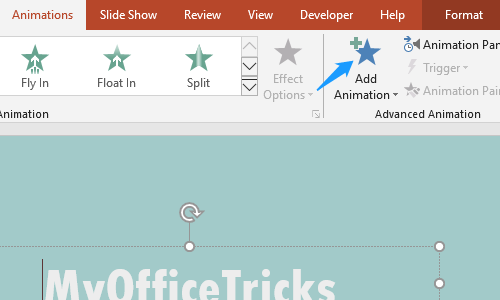 2. Choose an animation effect for its entrance in the drop-down menu. Here I select Fade.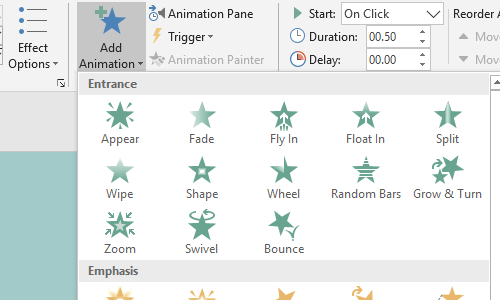 3. Click Animation Pane, you can then find the animation you just inserted on the right.
4. Click the small down arrow to expand the menu, choose Effect Options…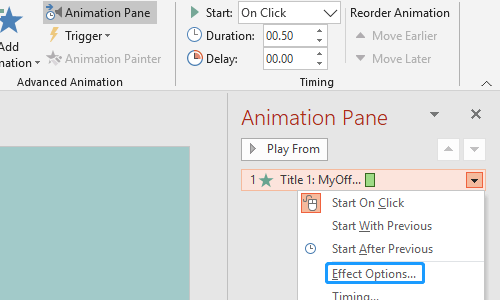 5. Here in the Effect tab, you can choose any Sound you like from the drop-down menu, and click the small trumpet icon to adjust the volume. After finishing all the settings, hit OK to confirm it.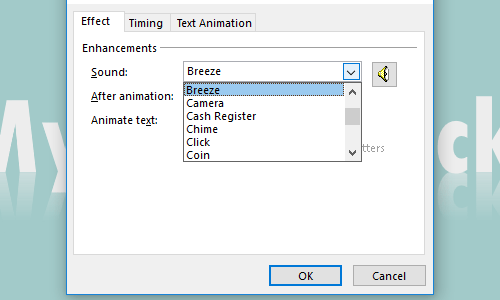 6. Now you can click Preview to test it.