Have you ever encountered this situation? The paper you wrote was revised after you gave it to your supervisor. But you need to know what has been modified. Will you open the two files and compare them slowly? The author will share you two Word useful tips to quickly find the difference between two documents.
Method 1: View Side by Side
Now, Let's open the two documents that need to be compared, and click the Side by Side in one of the Word View.

Then, you can view two documents at the same time, and when you scroll one document, the other will also scroll.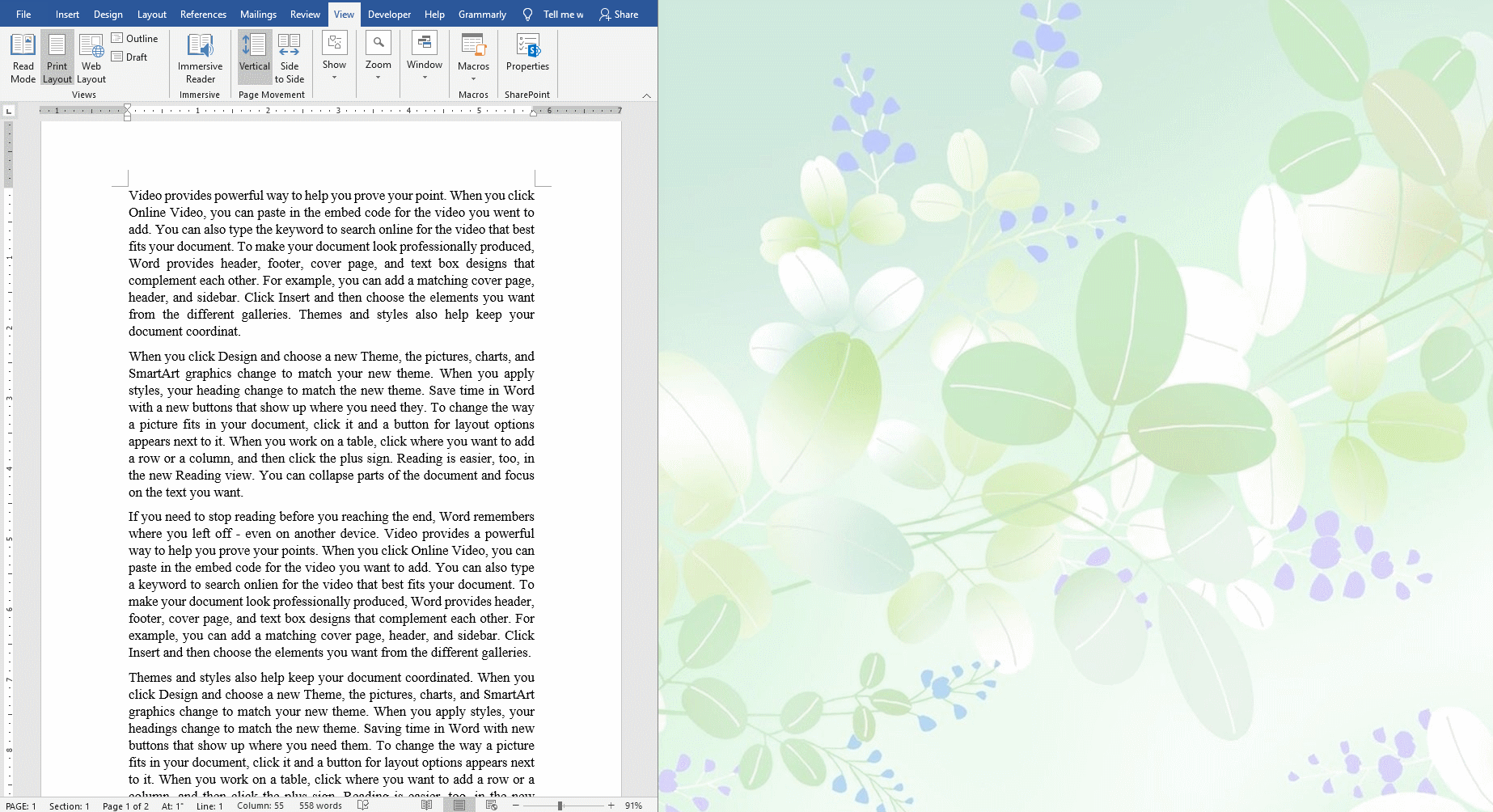 Method 2: Compare
In Word, there is a function that can help us automatically detect traces of modification, delete traces, add content, and so on.

Click the Compare behind Review, and select the two files you need to compare in the pop-up window. This way you can see the difference between the two documents more clearly.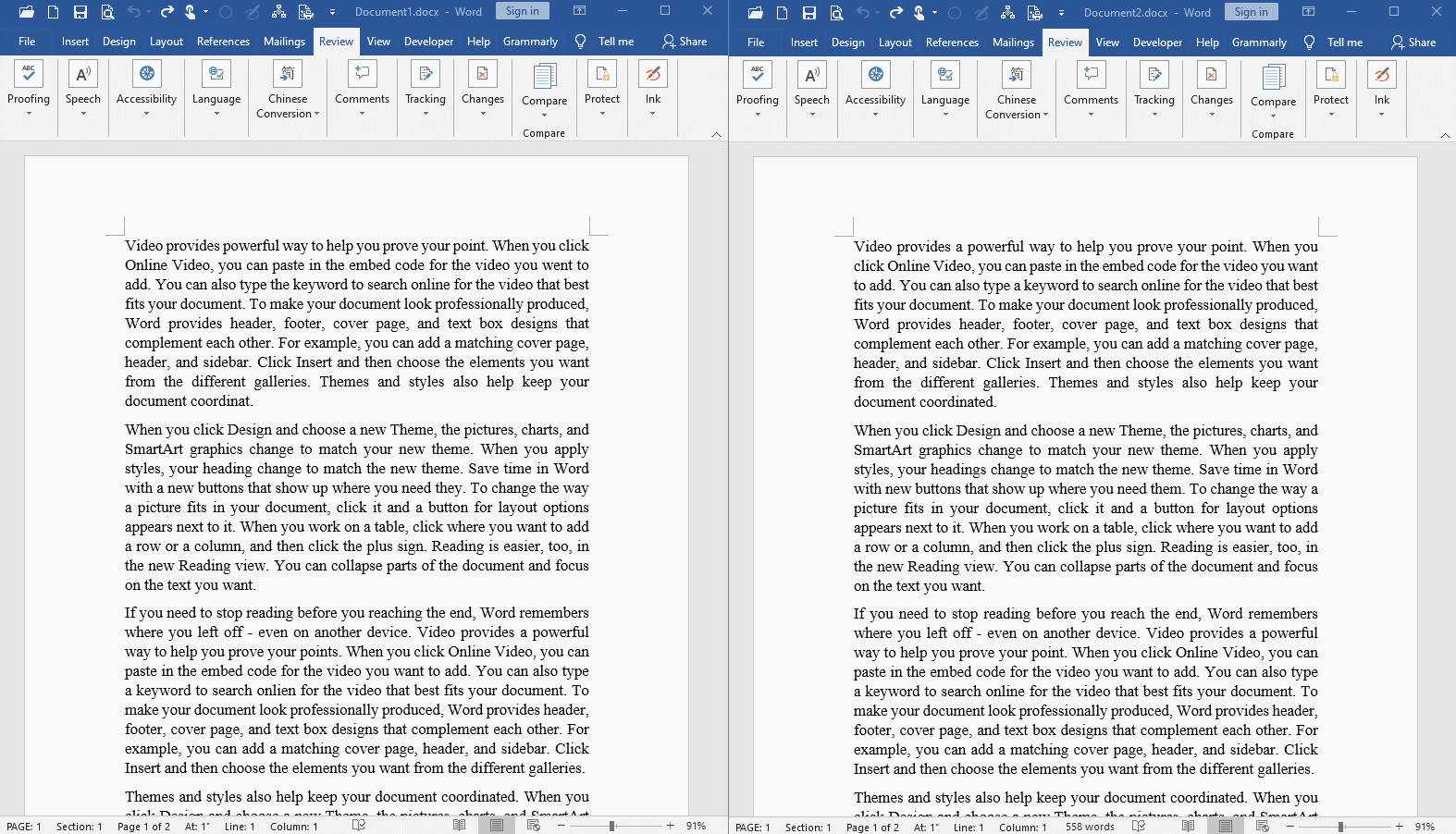 Hope these two methods can help you and improve your work efficiency.