You may not be used to the default date and time format of your computer, or simply want to try something new. It's actually not difficult to change these settings in Windows 10. You can make your computer more in line with your preference following these steps.
1. Click Start button at the bottom left corner of the screen and hit the icon of Settings.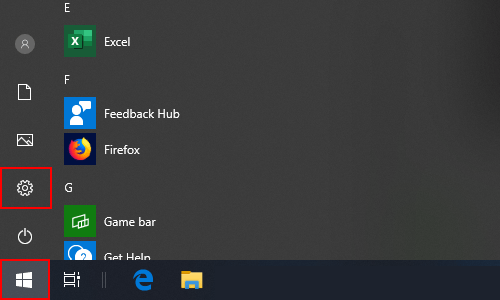 2. Choose Time & Language in Windows Settings.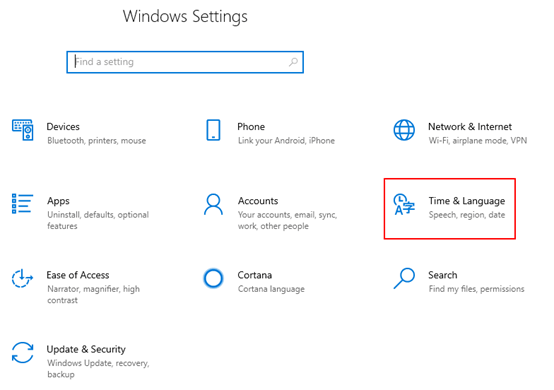 3. Switch to Region tab and find Regional format data section, click Change data formats.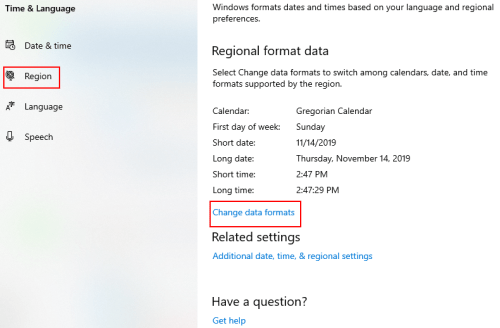 4. Here you can Change data formats of Short data, Long date, Short time and Long time. You can choose any format you like in the drop-down menu.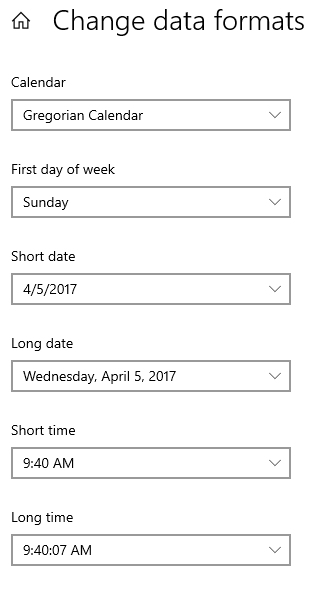 5. If you want to change the time zone of your computer, switch to Date & time tab and select the one you want in the drop-down menu of Time zone.