When you are editing a document with some specific requirements and standards, the first thing you should do is setting up the page properly before entering any content. But unlike the Paragraph options which can be directly found in the right-click menu, you can hardly find the button of Page Setup to change all the related settings in detail. So I'm here to provide 2 approaches to Page Setup in Word documents.
1 Layout

Switch to Layout tab in Word, and click the small arrow at the lower-right corner of Page Setup section.

Here you can change the detailed settings of Margins, Paper, Layout and Document Grid. Click OK after finishing the adjustment to implement them to your document.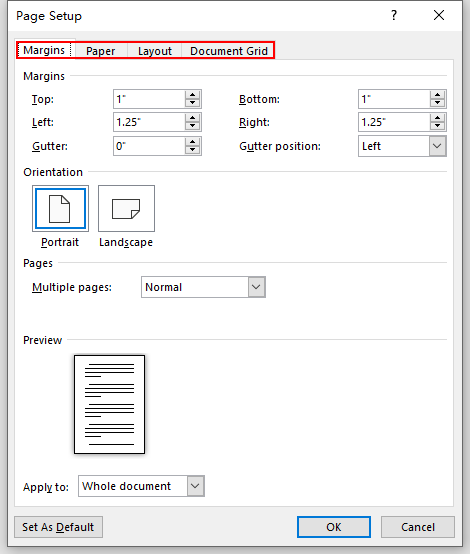 2 Quick Access Toolbar

If you are sure that you'll use this feature a lot, you can add it to the quick access toolbar of Word for a quicker launch in the future.
Click the small down arrow in the quick access toolbar.

Find More Commands… in the drop-down menu.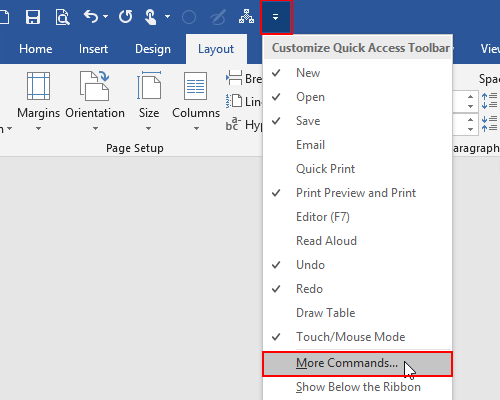 When the Word Options window pops out, scroll down to select Paragraph Settings in the list of commands and Add it to the list of quick access toolbar. Then click OK to implement it.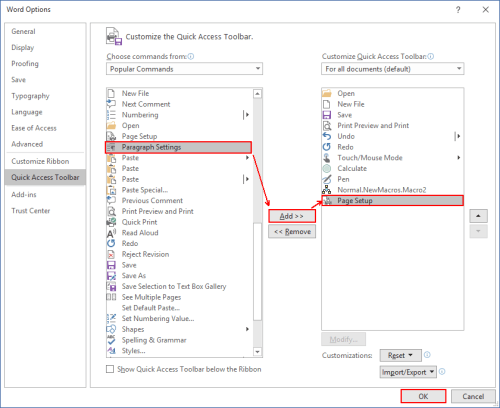 Now Page Setup is added to the quick access toolbar. You can open the setting window by simply clicking it.