The startup sound of Windows is a symbol that you start using the computer. Do you ever hear it? If not, the reason may be that the startup sound is in the disabled state. You can enable it, change it or even customize it in Windows 10 if needed.
1. Click Start button and choose Settings in the menu. Then select Personalization in Windows Settings.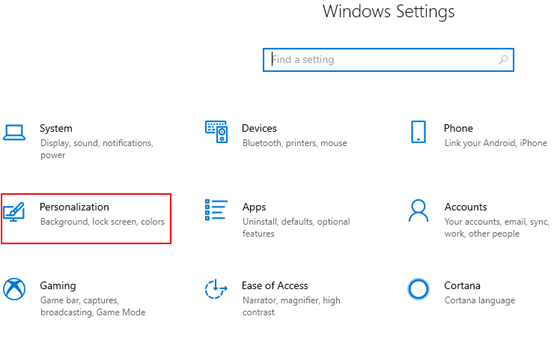 2. Switch to Themes tab, select Sounds on the right.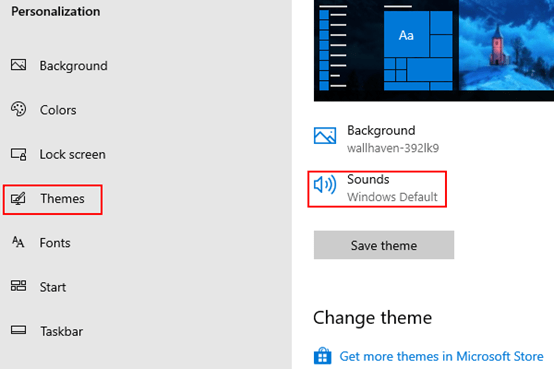 3. Find Play Windows Startup sound in Sounds tab, check the option if there is no "√" mark in the box in front of it. Then you can listen to the sound when starting up the computer.
4. And if you want to change it, find Windows Speech Recognition in Program Events and hit On in the list.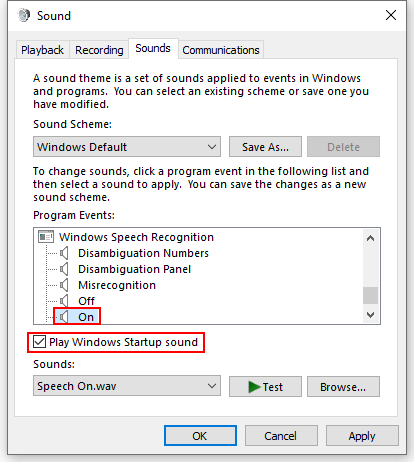 5. Click the down arrow to expand the drop-down menu, then you can choose any sound in the list and hit Test to listen to the sample. Click Apply if you decide to use this sound as startup sound.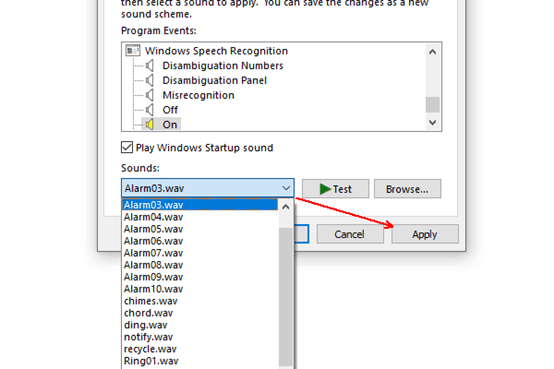 6. Or if you want to customize the startup sound, you can save the music you like as WAV format, and put it in This PC > Local Disk (C:) > Windows > Media folder.
7. Then you can hit Browse… button, and choose the sound you customized in this folder, Open it and Apply – OK to confirm the setting.