When editing a long and complicated document, you might select different font, size and color to highlight the text which you want to emphasize. Sometimes, it is likely to happen that you forget the specified format when you want to use it again. Here I'd like to give a simple guide of how to find out the formatting of selected text. Take the text below as an example, and It is obvious that the format of the text is totally different.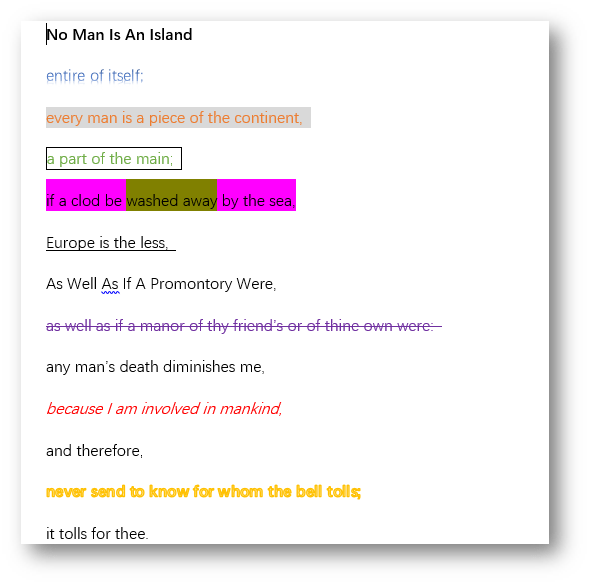 1. Go to Home tab, click the arrow at bottom right in Styles group.

2. The Styles dialog box will display, click the button which is in the middle. Here comes the Style Inspector dialog box, click the first button.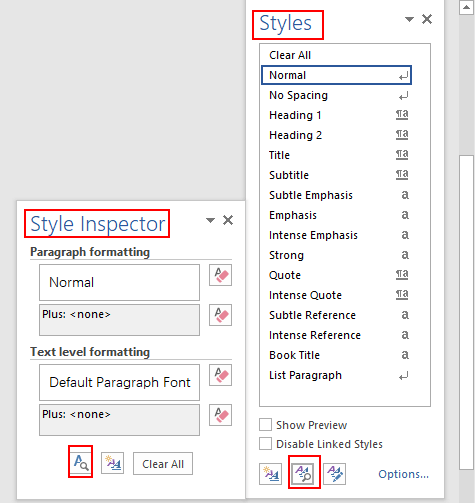 3. Just select the specified text and it will be displayed in the box of Selected text. Now you could find out the formatting of selected text in the drop-down box below, simply scroll down to get more detailed information.