In some cases, you may need insert a curve or circle to Word document. Let's see how to do it.
Word have a feature of drawing shapes anywhere you want. You can find it in Insert – Shapes.

Click it to open the drop-down list. There are many preset shapes you can choose. Here I select the Arc in Basic Shapes.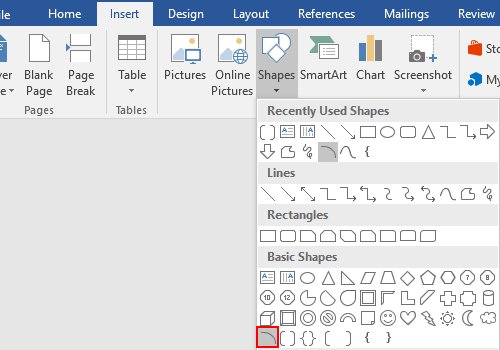 Then click the place you want to add a curve in the document. The arc will be created immediately. You can drag the points on the border to adjust its size and radian.

You can also choose Curve in Lines. It allows you to draw an irregular curve more freely.