While checking a document in Word, it's common to insert comments to the sentences which need to be improved. Thus others could apprehend your suggestions directly and knows how to modify the document.
1. To insert a comment, select the text you want to comment on, then choose the Review tab and click New Comment button.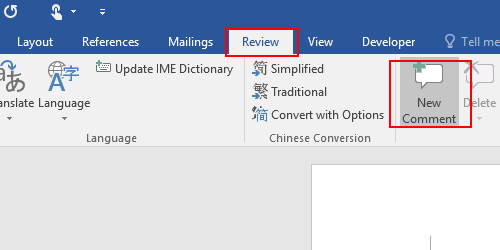 2. Input any content you want in the dialog box on the right of the article. In this way others who open the document could also see your suggestions.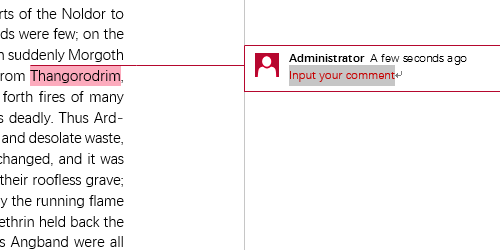 3. If there's a comment you don't want anymore, click it and switch to Review tab, choose Delete to remove it.
You can also choose Delete All Comments in Document if you want to remove all of them.